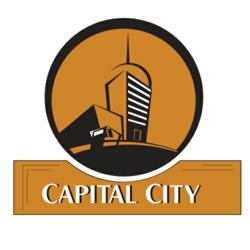 I have numerous exciting, hands-on events in store for our customers this year.
Atlanta (PRWEB) January 16, 2013
This month, Atlanta wine and spirits shop, Capital City Package, welcomed the newest addition to its management team, Tyler Kennedy, Wine and Spirits Consultant. Kennedy moved to Atlanta from Blue Mountain Beach, Florida in September of 2010 with extensive experience managing a variety of restaurants, from fish fry houses to fine dining boutiques, and running their beverage programs.
Kennedy began his journey in the peach state as a server at the hip, midtown cocktail bar and restaurant, Top Flr, voted "Best Restaurant for A First Date" four consecutive years by Creative Loafing. In 2011, Kennedy became certified by the Court Of Master Sommeliers, passing with the second highest score in his class; "wine swagger" was his trademark and eventually became Kennedy's vernacular approach to describing wines.
Kennedy came to Capital City Package as a Wine and Spirits Consultant and personal shopper for customers. With a solid background in cuisine and wine and cocktail service, Kennedy plans to provide Capital City Package with a more approachable wine-buying experience, including recommendations based on consumer needs and education on fun, affordable wines for everyday dining and entertaining.
"I am really excited about working at Capital City Package. I have numerous exciting, hands-on events in store for our customers this year," says Kennedy.
In addition to having a Wine & Spirits Consultant on staff, Capital City Package has a Certified Wine Specialist, Larry Kantrowitz, who also has a rich cuisine background from the French Culinary Institute. Capital City Package has a very professional and well-rounded staff to help its customers with everything from stocking a personal bar to hosting a dinner party. A one-stop shop for all beverage needs, Capital City Package offers a variety of red wine, white wine, champagne, rum, beer, gin, tequila, vodka, bourbon, scotch, brandy, cigars, liquers and mixers.
For more information about Capital City Package and its staff, visit capitalwineandliquor.com today or call 404-351-7579. Store hours are Monday through Thursday, 8AM-10PM, Friday and Saturday, 8AM-11:30PM and Sunday 12:30PM-8PM.