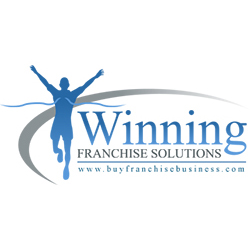 Never once did I feel like he was selling me. He is authentic, experienced and smart.
Naperville, IL (PRWEB) May 14, 2013
Winning Franchise Solutions, a franchise consultancy founded in 2012, has launched a new website: http://www.winningfranchisesolutions.com. Owner Pete Gilfillan follows a single mission—to match successful business people with winning franchise opportunities.
Gilfillan partners with franchise candidates to gain an understanding of each individual's goals and talents, then matches those to business opportunities. Since early last year he has done just that many times.
"Pete pointed out things that I did not think of and helped me ask the right questions," said franchisee Ted Byer. "Never once did I feel like he was selling me. He is authentic, experienced and smart."
Business professionals interested in learning more about franchising will find answers on the new website. Winning Franchise Solutions consultants share their expertise and experience in a concise, approachable manner.
The company specializes in working with business owners who want to diversify their holdings, and corporate executives ready to strike out on their own. Franchise consultants help candidates minimize the risk of business ownership by guiding them through the entire process.
"I develop a model that recaps exactly what a candidate is looking for, then I help research the franchise opportunities. I can save them time and point them in the right direction," Gilfillan explained of his services.
Time and money saved makes working with a franchise consultant worthwhile. Instead of wading through hundreds of business concepts, franchise candidates are guided through a targeted process. After working through an assessment interview with a consultant, each candidate is presented with three pre-qualified business opportunities that fit with his goals and lifestyle.
So, what does all of this personal service cost the franchisee candidate? Nothing at all. The consultants at Winning Franchise Solutions are paid by the franchise companies to bring them highly qualified candidates. The franchise candidate, in turn, pays nothing for those services.
Gilfillan brings 20 years of business experience to the company. He has held executive positions with Ford Motor Company and the third largest construction equipment manufacturer. He is also a third-generation franchise owner. Gilfillan's passion for matching candidates with the right opportunity is evident to anyone who works with him.
Recognized by FranChoice, a leading franchise consultancy, as a top performer, Gilfillan plans to expand his business in 2013, offering more services to his candidates.
If you are considering buying a franchise business, visit WinningFranchiseSolutions.com to learn how you can speed your path to success.