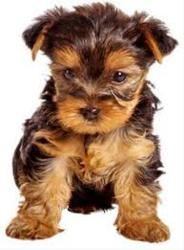 In 2011, there were over 100 open abuse cases related to dogs alone, nearly half were about neglect and abandonment.
Winnipeg, Manitoba (PRWEB) January 31, 2012
Most people love the idea of getting a new pet. Nowadays finding pets and dogs for sale has become much more convenient thanks to the Internet. But the Winnipeg Humane Society, a not-for-profit organization that runs an animal shelter in southern Canada, fears that people are not fully aware of what they may be getting themselves into. Recently the organization was made aware of over 70 neglected dogs in a rural part of Manitoba, Canada. A large portion of people looking for dogs for sale often turn to private sellers in person and online and are oblivious to the history of the pet in question. This can often lead to neglect and abandonment of the animals.
Poorly treated dogs and other pets seem to be a problem in every city. And with the plethora of classified ad websites online that have offerings of dogs for sale, many of these dogs are finding new homes, with owners unaware of their troubled past. This can often result in frustration on the new owners' part and even lead to pet abandonment. No fault of their own, new owners can find it difficult dealing with pets that have been poorly treated and not taken care of. In 2011, there were over 100 open abuse cases related to dogs alone, nearly half were about neglect and abandonment.
The Winnipeg Humane Society hopes to curb this trend by offering prospective owners animal care education through their website's Yelp Line and by engaging in animal care advocacy. Recently the WHS housed 79 neglected dogs that were found in a barn in rural Manitoba. Because the dogs were found outside of the organizations jurisdiction, they are awaiting approval from the Province of Manitoba before offering the dogs up for adoption. "The office of the provincial vet will determine if charges will be laid, given the location of the facility (being outside the perimeter) The WHS cannot pursue charges," reads a statement from the organization. "The WHS will keep the public informed of the availability of dogs for foster and/or adoption on our website and Facebook page."
The Winnipeg Humane Society is a registered charity and non-profit organization whose mission is to protect all animals from suffering and to promote their welfare and dignity. Funded primarily by donations, memberships and bequests, the WHS also offers pets and dogs for sale to the public. All pets offered for adoption and sale have been well taken care of, including having all necessary shots, treatments including spay or neutering, and behaviours assessed. If you'd like to learn more about dogs for sale or the WHS please visit http://www.WinnipegHumaneSociety.ca.
###