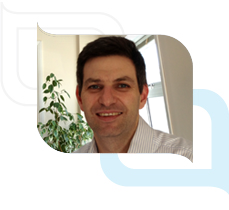 "The recent changes to our company have given us enormous momentum to be best at everything we offer, and the most important place to start is with the customer." - Jason Heyman, Director of Customer Care, Winscribe
London, UK (PRWEB) February 29, 2012
Workflow expert, Winscribe, has announced the latest changes to its structure following the acquisition of its largest UK based reseller SRC in November of last year. The world's largest provider of digital dictation software has significantly reinforced its customer service provision to offer clients the very best in service and support, combining the skills and expertise of the two merged companies.
Jason Heyman, who heads up the new Customer Care team says, "Having worked in several account management roles for SRC during the past 11 years, I am delighted to have been offered the role of Director of Customer Care, working directly with the great customers we have and making their experience of us better still."
"The focus of our new team will be to listen to our customer's requests and understand their requirements first and foremost. It is about genuineness, two way conversations, excellence in service, as well as speedy and knowledgeable support. Customer Care already contains its most important element – 'care'. That is what I, and every one of my team members stands for; we care about every interaction, with every single customer."
He continues, "The recent changes to our company have given us enormous momentum to be best at everything we offer, and the most important place to start is with the customer. It is a statement indeed, but we are truly committed to achieving 100% customer satisfaction and will work hard to achieve that goal."
Each Winscribe customer will be assigned a dedicated Customer Care Agent who will work with them on optimal use of their Winscribe system, to provide technical and workflow advice, to solve any existing challenges and to maximize existing ROI opportunities.
Winscribe uses its own workflow technology, Winscribe BPM, to keep its internal processes streamlined, shortening response times to critical support requests and utilizing the strength and versatility of its own platform. This provides a clear differentiator to its competitors in the traditional digital dictation space.
Winscribe CEO Matthew Weavers commented:
"The availability of this customer care 'task force' to our customers re-affirms Winscribe's position as the leading innovator both in terms of workflow technology and customer service in the United Kingdom. It clearly provides the value proposition that we have sought from joining forces with our partners at SRC. I have full faith that our newly structured Customer Care team will be highly beneficial to our users and that Jason truly embodies the characteristics required for the job - a great ability to listen and a genuine care for the affairs of our customers."
The Winscribe Customer Care team comprises customer care agents, support engineers and software engineers and are based out of the two UK Winscribe offices in London and Reading.
About Winscribe:
As a world leading provider of digital dictation software, Winscribe supports businesses all over the globe with their requirements for digital dictation, digital transcription, voice recognition, and workflow management. Based on years of experience in the workflow management field Winscribe has now extended its offering to Business Process Management solutions for the legal market.
Winscribe is the largest supplier of digital dictation technology in the world with installations in 25 countries and more than 350,000 users globally. Winscribe provides solutions for a number of industries including Healthcare, Legal, Law Enforcement, Transcription, Surveying, Insurance and Government sectors and has a widespread global reach with strong customer presence in the United Kingdom, North America, Continental Europe, Australasia, and South Africa.
Offices located in the UK, US, New Zealand, Australia, and Switzerland and a network of more than 100 sales partners provide a global knowledge base that enables customers to successfully implement and maintain their Winscribe solution.
# # #