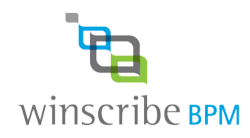 "The new workflows developed with Winscribe BPM will result in significantly faster response times at Spruson & Ferguson, efficiency gains in back office operations and a significant reduction in paper waste." - Simon Saunders, IT Manager
Sydney, Australia (PRWEB) December 15, 2011
One of the largest intellectual property (IP) firms in Australia, Spruson & Ferguson is leading the way in using business process management technology to improve customer responsiveness and reduce admin overheads throughout their firm; and through their participation in the BPM Advisory Board, for the legal profession in Australia.
Spruson & Ferguson's IT Manager Simon Saunders' interest in innovation and efficiency was mirrored by Spruson & Ferguson's long standing productivity partner Winscribe, who provide a business process management solution that allows law firms in Australia and across the globe to easily model internal processes leading to the discovery, and subsequently, remedy of inefficiencies within a business.
This is achieved through automation of manual tasks; more effective workflow routing; allowing for the consistent application of business rules; increasing the visibility of tasks in a work queue; as well as tracking expected turnaround times in a process. The system is also able to seamlessly integrate with practice management systems or other software packages typically used by law firms, independent of their vendor.
Spruson & Ferguson chose to implement a number of trial projects which tested the ability of Winscribe BPM to effectively pass work tasks and information between different users, workstations and software packages within the firm. These initial projects were completed successfully during 2011 and are now providing the platform for future projects, with over sixty processes modelled and ready for process automation.
Spruson & Ferguson's IT Manager Simon Saunders commented: "Winscribe BPM is fantastic; it's absolutely met our needs. It was really intuitive to configure and we are already getting runs on the board with some processes, which we have automated fully, and users are pleased."
The move away from informal business practices, workflows contained within the borders of a single application, as well as paper-based processes required re-thinking by IT staff and senior management.
Spruson & Ferguson's senior in-house programmer Dat AuDuong explained: "Initially it took us a while to adjust the way we think about developing a feature. Where we originally would have just written a block of code to achieve a desired outcome, the graphical nature of Winscribe BPM has forced us to look closer at our business processes and examine their individual steps. We now have a much better idea of the processes in our firm and instead of a chunk of code that is hard to maintain and troubleshoot; we now have a graphical process tree with individual bits of functionality clearly defined. If we want to make changes, doing so is very easy and the graphical nature makes it much easier to communicate ideas between our business managers and IT staff".
Simon Saunders commented further: "The new workflows developed with Winscribe BPM will result in significantly faster response times at Spruson & Ferguson, efficiency gains in back office operations and a significant reduction in paper waste."
"By using our practice management system as the heartbeat of our organization and Winscribe BPM as the arteries and veins through which work tasks and information flow to individual stakeholders, we can transition to a simplified and more robust work environment for all. It will, without a doubt, make us more competitive going forward."
For more detailed information about the workflows that were developed, a full case study is available here: http://www.winscribe.com/Modules/LSDocumentManager/DocumentDownload.aspx?DocumentId=144
Find out more about Winscribe BPM here: http://www.winscribe.com/business-process-management
About Spruson & Ferguson
As one of the first patent and trade mark attorney firms in Australia, Spruson & Ferguson has been successfully servicing its clients' requirements for trademark, intellectual property and patent law for over 120 years. As one of the largest intellectual property (IP) firms in Australia, Spruson & Ferguson employs over 55 legal executives who apply their skills and experience across all elements of IP including its protection, management, use, procurement, commercial assessment and exploitation, and enforcement.
Spruson & Ferguson is the only Australian patent attorney firm with a direct presence in Asia, through its associated firm Ella Cheong Spruson & Ferguson (ECSF), with offices in Singapore and Malaysia and also supplies IP services throughout New Zealand and the South Pacific.
About Winscribe BPM
Winscribe BPM is fully scalable business process management suite for legal firms. It integrates with existing software installations such as practice management systems, accounting and billing platforms, as well as document management systems to enhance existing workflows and automate cumbersome manual processes. Its graphical workflow designer allows business managers and IT staff to work together to discover bottlenecks in an organizations' internal processes and create continuous improvement initiatives that will result in improved efficiency, enhanced productivity and a reduction in errors and re-work. The solution is available to all law firms, corporate law departments and associated agencies.
Winscribe BPM offers fully integrated, bespoke workflow solutions built on a Microsoft platform providing an easy and intuitive approach to improve the way that work gets done. For over 15 years, Winscribe has been a global leader in providing workflow solutions within the legal market.
About Winscribe
Winscribe is a software and services company specialising in streamlining how people, processes and systems work together. Founded in 1995, Winscribe is recognized for providing robust dictation workflow solutions and business process management software that make it easy to improve the way businesses work – one process at a time.
Winscribe has offices in the USA, UK, Australia, New Zealand and Switzerland, as well as a sales partner network of over 100 partners in 25 countries supporting more than 350,000 users worldwide. Winscribe solutions are adaptable to most business requirements and are most widely used in the Legal, Healthcare, Law Enforcement, Insurance, Government, and Transcription Service markets.
###