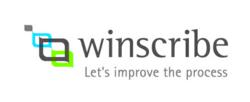 As an organisation one of our prime beliefs is that the customers' needs are paramount.
- Matthew Weavers, Winscribe CEO
London, United Kingdom (PRWEB) April 19, 2012
Workflow solutions expert Winscribe today announced a record first quarter result, following the successful integration of its top performing sales partner SRC, acquired in November.
Winscribe CEO, Matthew Weavers commented: "We are very pleased with the result, with over 50% growth over last years' sales figures. I strongly believe that the core driver of this phenomenal success can be found in the work we have undertaken as part of the integration process following the acquisition of our platinum partner SRC. It provided us the opportunity to re-examine our strategy, which has resulted in a much more customer focused approach. The new Customer Care Team and the new role of Key Accounts Director have been pivotal to our success."
Winscribe's recently formed Customer Care team has been well received by Winscribe's customers. The addition of Customer Care Representatives has provided added resource to meet customer needs and to identify opportunities for maximizing return on investment. "With our new team members and integrated systems, we can now provide proactive support and advice. The recent addition of two new Software Engineers means that we can be even more responsive to solution integrations and customer change requests," said Jason Heyman, Customer Care Manager for Europe.
Another key element in the strategy is the appointment of one of the most experienced Winscribe UK team members, Philip Vian, as its new Key Accounts Director for the UK. Philip Vian commented: "Our focus is on understanding our customers' business issues to ensure our solutions meet their needs. We can then go the extra mile to ensure they receive the benefits they are looking for. It's what makes us different."
"I am delighted to be back in a more customer facing role," he said. "The experience I have earned at Winscribe for the last fifteen years, puts me in a position to deliver superior outcomes for our customers through my understanding of their industry."
"As an organisation one of our prime beliefs is that the customers' needs are paramount. While we may be a bit unconventional at times and enjoy having fun, we never lose sight of the reason why we are here," concluded Matthew Weavers, "it's because and for our customers."
For further information about Winscribe, please visit http://www.winscribe.com.
ENDS
For media enquiries about Winscribe, please contact Catherine Hartley on 01189 842133 or chartley(at)winscribe(dot)com.
Notes to Editors
Winscribe is the largest supplier of digital dictation technology in the world with installations in 25 countries and more than 350,000 users globally.
Winscribe provides solutions for a number of industries including Legal, Law Enforcement, Healthcare, Transcription, Surveying, Insurance and Government sectors and has a widespread global reach with strong customer presence in North America, Europe, Australasia, and South Africa.
Offices located in the USA, UK, New Zealand, Australia, and Switzerland and a network of more than 100 sales partners provide a global knowledge base that enables customers to successfully implement and maintain their Winscribe solution.