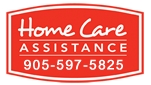 Being able to clearly see clearly from every angle is essential for seniors who are driving
Toronto, Canada (PRWEB) November 28, 2014
Home Care Assistance – Toronto/York Region (HomeCareAssistance-Toronto.com), the leading provider of non-medical, in-home senior care in the Greater Toronto Area, is releasing some helpful tips to seniors on how to prepare their cars for safe winter driving in the GTA.
"Last year was a blatant example of just how brutal Toronto winters can actually get," says Lester Fix, vice president of Home Care Assistance – Toronto/York Region. With a number of forecasters predicting a similar cold season this year, Home Care Assistance – Toronto/York Region believes that seniors in particular need to be prepared, as they are more susceptible to harsh weather conditions. To that end, the company is offering some practical tips to seniors who may be behind the wheel this winter.
The number one key to safe driving is visibility, according to Fix. Seniors need to ensure that all lines of vision are clear; one way to do that is by applying rubbing alcohol to the windshield wiper, he advises.
"Being able to clearly see clearly from every angle is essential for seniors who are driving," says Fix. "Using rubbing alcohol on the windshield wiper is said to eliminate streaks and make the front window perfectly see-through. Rubbing car wax on the headlights is another trick that can help with nighttime driving, keeping the lights free from build-up for up to six weeks."
Keeping with the need for visibility, Fix recommends spraying a three-parts vinegar/one-part water mix on the car windows (leaving overnight) as an excellent low-cost way to ice-proof windows. Not only can this help clear up visibility when driving, but it can also put much less strain on seniors, who won't have to endure trying to scrape the ice off their car windows every morning.
Fix says the last tip dealing with visibility that seniors can readily apply is to use shaving cream to defog windows. He advises spraying the shaving cream on the inside of one's windshield and then wiping it off with paper towels, just prior to driving. Many of the same ingredients found in shaving cream can be found in most defoggers, says Fix.
"Seniors really need to pay attention to this final tip. Car windows can fog up at the oddest times; this can be dangerous and somewhat time-consuming to clear up. Using the shaving cream is a quick and effective way of getting rid of that fog and ensuring the visibility remains clear."
Home Care Assistance – Toronto/York Region believes that home care services in Toronto should be more than just live-in care and that's why they offer consistent training to their caregivers and have informational resources available at all times. Visit the Home Care Assistance – Toronto/York Region web site to learn more about how they help seniors in their own homes.