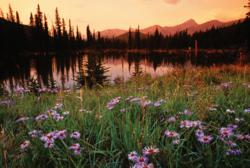 (PRWEB) April 09, 2013
Winter Park-Fraser Chamber today announced the dates for seven of its signature summer events. Visitors are invited to use these festivals as the anchor for a trip to Winter Park, which can be rounded out with a number of fun-filled activities in "Colorado's favorite playground." Make good use of "Mountain Bike Capital U.S.A.™'s 600 miles of mountain bike trails. Take a hike in the breathtaking Colorado Rockies. Or tackle fly-fishing, whitewater rafting, hot air ballooning, horseback riding, golfing, and a host of other activities.

June 27-30: Blues from the Top, presented by the Grand County Blues Society (Hideaway Park, Winter Park)
This funk fest was voted "Best Blues Festival" by Colorado Blues Society Members. Featured acts include Mud Morganfield, Sena Ehrhardt, Kara Grainger, Austin Young and Southern Hospitality, just to name a few.
July 6: Run for Independence
This annual five-mile fun run/walk event traces the Fraser River Trail from Winter Park Resort to Fraser. This event is for all ages and abilities and benefits the Scott Hughes Foundation and Children's Hospital. Participants celebrate at the finish line with a number of fun-filled activities and awards.
July 6-August 10: High Country Stampede Rodeo
Now in its 30th year, this rodeo features more than 2,000 cowboys and cowgirls, competing in traditional rodeo events like calf roping, bareback riding and barrel racing.
July 13: Winter Park SolShine
This free festival features national, regional and local live music. Merchandise and food vendors will be on hand, and there is a beer garden to add to the festive environment.
July 20-21: Winter Park Jazz Festival
Colorado's biggest summer music festival is celebrating its 31st season! The lineup this year will include some of the jazz world's biggest stars. Book tickets – and lodging – early; this show sells out every year.
Aug. 3: Winter Park Music Festival
Continuing Winter Park's strong tradition of free music festivals, the Winter Park Music Festival also offers VIP tickets for those who prefer a little pampering. Past line-ups have included such acts as Night Ranger, Pat Travers, Lewis and Floorwax and Groove Hawgs.
Aug. 10: Winter Park Beer Festival
This beer sampling event features 25 craft breweries and live music. Merchandise and food vendors will also be on tap to round out the festival fun.
For more information check out Winter Park's Facebook page at http://www.facebook.com/playwinterpark, follow @playwinterpark on Twitter or http://www.pinterest.com/playwinterpark/ on Pinterest.
Winter Park-Fraser Chamber (http://www.PlayWinterPark.com)
The Winter Park-Fraser Chamber is a non-profit Colorado corporation created to help further and maintain responsible growth in the Winter Park-Fraser Valley area, located in the Rocky Mountains just 65 miles west of Denver.
(end)