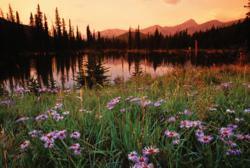 Winter Park, Colo. (PRWEB) February 07, 2013
Planning a mountain vacation can be a lofty challenge. Besides deciding when to go, where to vacation and what to do, travelers must also consider mountain-specific factors such as vacationing at altitude and maneuvering mountain driving conditions. Winter Park-Fraser Chamber offers five pieces of sage advice for planning a memorable-for-all-the-right-reasons mountain getaway.
1. Timing is everything
Learn what the peak vacation times are, and avoid them. Typically, the heaviest travel times are weekends, holidays and traditional summer vacation months when kids are out of school. Travel on the weekdays can be better for vacationing on a budget. Also, consider early and late season. Just because it's off-season does not mean visitors will find a ghost town. In Winter Park, for example, hiking, biking, golfing, fishing and water sports are just a few exciting options during the early and late summer seasons.
2. Scope out deals
Check with the local chamber of commerce about deals and coupons that might not be available elsewhere. The chambers can also recommend low-cost and even free options for fun on a dime. Many mountain communities offer special deals and promotions throughout the year, such as
Winter Park's "Stay and Play" packages.
3. Be altitude aware
Altitude sickness can wreak havoc on a vacation. For trips to Colorado acclimate gradually by flying into Denver – which sits at 5,280 feet above sea level – and spending a day or two there adjusting to the altitude before heading to the mountains where the elevation shoots up. Drink plenty of water by doubling the typical consumption. Be careful with alcoholic beverages, as they can dehydrate. Finally, bring sunscreen and chap stick and apply it often. The sun's rays are more powerful at higher elevations.
4. Getting there and around
Air travelers can get the best deals on fares on Tuesday afternoons, and discount travel websites offer great bundling deals to rent a car upon arrival. For those who don't feel comfortable driving in mountain conditions check for shuttle availability. Often, as with Winter Park, a car isn't absolutely necessary when you get to the mountain destination because you can walk, bike or shuttle nearly everywhere.
5. Pack it up
Though it's the last item on the to-do list, packing should be not be left for the last minute. Organize in advance to help avoid scrambling for camera batteries or new hiking boots to fit little Suzy. Even in the summertime it can be cool in the mountains, so packing layers is always a good idea. Also, afternoon thundershowers are common during the summertime so throw in a light raincoat just in case. For other specific ideas Winter Park offers packing lists that includes activity-, weather- and town-appropriate suggestions.
Winter Park-Fraser Chamber (http://www.PlayWinterPark.com)
The Winter Park-Fraser Chamber is a non-profit Colorado corporation created to help further and maintain responsible growth in the Winter Park-Fraser Valley area, located in the Rocky Mountains just 65 miles west of Denver.