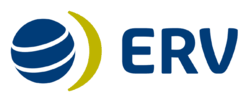 The combination of Atomic's passion for their business and their focus on safety joins hand in hand with ERV's ethics. This specialist product creates an exciting and innovative future not only for ERV's businesses, but also for the customers
(PRWEB UK) 21 December 2011
Specialist travel insurer ERV.co.uk have teamed up with Atomic, one of the worlds most innovative and leading Ski and Snow sports manufacturers, to combine experience and expertise which have lead to the launch of a new range of winter sports travel insurance products.
"The combination of Atomic's passion for their business and their focus on safety joins hand in hand with ERV's ethics. Celebrating both brands on a specialist product creates an exciting and innovative future not only for ERV's businesses, but also for their customers," Steve Dodd, E-commerce Manager, ERV.co.uk.
When clients book their holiday there are a variety of things that they want to do dependant on their level and ambition. That's why ERV.co.uk have developed 3 tailored products to suit the snow sports enthusiast: Rookie, Adventurer or Pro.
Whether gently skiing those greens, enjoying a nice long lunch and the scenery, or spending time ripping the powder and shredding the park, then there is something for everyone.
How does it work? Simple as 1, 2, 3...
1. Choose a base cover
Red or Black for both Single Trip and Annual Multi Trip policies:
ERV Black annual cover, up to 62 days on snow in any one trip*
ERV Red annual cover, up to 31 days on snow in any one trip*
ERV Black and Red single trip cover for up to 62 days on snow*
Up to £10,000,000 Emergency medical and repatriation expenses*
Up to £5,000 Cancellation and Curtailment*
Up to £1,000 Ski Equipment Cover*
2. Choose a product level
Rookie, Adventurer or Pro; each base cover protects customers with the Rookie product,upgrades to Adventurer or Pro are available for the more demanding winter sports enthusiast.
3. Buy online
###