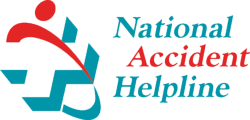 It's important that you don't take unnecessary risks
(PRWEB UK) 16 January 2013
The Met Office recently issued yellow and amber warnings of severe weather for snow across England, with predications of up to 10cm of snow in some areas. National Accident Helpline is reminding drivers to leave plenty of time for journeys and to ensure that all the correct safety precautions are followed.
Beth Powell, Consumer Director at National Accident Helpline, the UK's most experienced accident claims company, said: "It is important that motorists take extra care when driving in winter, taking the changing conditions they face into account to avoid nasty accidents. Freezing conditions can play havoc with your daily routine but it's important that you don't take unnecessary risks."
Winter driving tips from the AA:

Pull away in second gear, easing your foot off the clutch gently to avoid wheel-spin.
Uphill – avoid having to stop part way up by waiting until it's clear of other cars or by leaving plenty of room to the car in front. Keep a constant speed, choosing the most suitable gear well in advance to avoid having to change down on the hill.
Downhill - reduce your speed before the hill, use a low gear and try to avoid using the brakes. Leave as much room as possible between you and the car in front.
If you have to use your brakes then apply them gently. Release the brakes and de-clutch if the car skids.
For more winter driving tips visit the AA website.
Beth added: "People who limit their vision by not defrosting their cars completely before setting off, or who drive inappropriately are not only putting themselves at risk, but other drivers, cyclists and pedestrians too. If you do find yourself involved in a road accident that wasn't your fault, we are here to help".
-Ends-
Notes to Editors:
About National Accident Helpline:
National Accident Helpline is the biggest and most experienced personal injury claims company in the UK and has been helping those injured in road accidents since 1993.