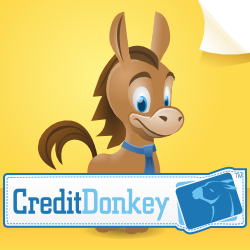 savvy consumers can use credit to pay for a warm winter jacket
Los Angeles, CA (PRWEB) November 22, 2011
For the second winter in a row, La Nina will influence weather patterns across the country, according to the National Oceanic and Atmospheric Administration (NOAA). With the stormy outlook, CreditDonkey, a credit card comparison website, announces their new infographic on "Buying a Winter Jacket."
Infographic: http://www.creditdonkey.com/winter-jacket.html
The winter outlook brings the possibility of another Snowmaggedon storm, causing severe outbreaks of cold and snowy conditions. The episodes typically last a few weeks and are difficult to predict more than one to two weeks in advance.
"A versatile, high-performance winter jacket is a must-have this winter," said Charles Tran, founder of the credit card comparison website, CreditDonkey. "It's worth paying for quality, and our infographic helps consumers learn how to choose the best winter jacket. Plus, savvy consumers can use credit to pay for a warm winter jacket in the six months between November and May without breaking a sweat."
To view the full infographic on Buying a Winter Jacket, please visit CreditDonkey. The full infographic includes:

Major Considerations in Selecting Outerwear
Winter Weather Forecast for December 2011 to February 2012
How a Winter Jacket Works
How to Pay for a Winter Jacket
Tips on How to Dress During Cold Weather
Textiles Used for Outerwear
Design Features to Keep You Warm
The folks at CreditDonkey publish practical tips to help American consumers make smart credit decisions. Consumers can visit CreditDonkey for free comparisons of 0% APR credit cards that they can use to finance their next winter jacket. They can search, compare and apply online, finding the best credit cards for their needs.
###