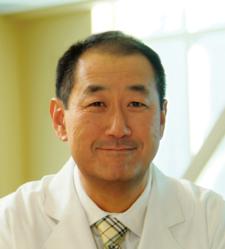 By taking a little extra care to plan your exercise this winter, you can stay healthy, active and on your feet all the way through to barefoot weather.
Columbus, OH (Vocus/PRWEB) January 18, 2011
With freezing temperatures, it's easy to look at winter as a time to hibernate. But with a few precautions and a little planning, cold weather exercise can actually provide greater fitness benefits than indoor workouts.
Dr. Thomas H. Lee, co-founder of FootSourceMD.com, is also a renowned orthopedic foot and ankle surgeon, an avid runner and an advocate for personal fitness. He offers the following guidelines for maintaining a safe and healthy fitness regimen throughout the winter months.
Rule 1: Stay warm.
Dr. Lee notes that exercising outside in cold weather requires your body and muscles to work harder, actually helping you burn more calories than you would doing the same activity in warm weather. But in order to enjoy these benefits, you need to protect yourself from the hazards of cold.
"Your body's natural efforts to keep your heart, lungs and other vital organs warm directs blood away from your fingers and toes, increasing the risk of frostnip and more serious frostbite," Dr. Lee warns. "Frostnip is painful but temporary. However, frostbite can lead to serious injury."
Both conditions can be avoided by staying layered, warm and dry. Dr. Lee recommends wearing socks, boots, gloves or mittens made from light, breathable, waterproof materials such as Gore-Tex.
Rule 2: Stay on your toes.
Even when the sidewalks are clear, a slippery patch of ice can sweep you off your feet. Dr. Lee and his colleagues see proof of this, as they treat more injuries during the winter than any other time of year. But there are ways to avoid injury and stay active despite the hazards.
"The first step is taking little steps," Dr. Lee points out. "This keeps more of your weight over your natural center of gravity, making it easier to regain your balance should you lose your footing."
Lee goes on to say, "Quality winter boots, with proper ankle support and slip-resistant soles, provide another way to avoid slips and falls."
And with styles by Ziera and New Balance on the market, Dr. Lee admits, "They can be fashionable, too."
Rule 3: Stay in touch.
Outdoor exercise can keep your workouts interesting and lower the repetitive stress injury that can come with indoor training on a stationary bike, treadmill or elliptical trainer. But Dr. Lee identifies another safeguard against injury: proprioception.
"Proprioception literally means 'awareness of one's own.' It's a sort of sixth sense; your body's innate awareness of where it is in space," Dr. Lee observes. "It helps elite athletes excel and avoid injury, but fine-tuning your proprioception can help keep you in the game, too."
Dr. Lee also recommends compression garments like shorts and socks as good ways to boost your proprioception. Unlike baggy workout clothes, these tight-fitting garments provide continuous feedback, giving you a better sense of where your arms, legs and feet are and helping improve your balance and avoid injury.
Rule 4: Start slow and stay with it.
Regular exercise—especially a good mix of cardio and weight training-–helps build muscle mass, which helps you burn calories even faster. But it's easy to underestimate the risks of starting out too fast.
Even people who have taken a break from serious, steady exercise need to allow time to build back up to where they left off.
Dr. Lee cautions, "Every four weeks of inactivity can lead to a 10 percent loss of fitness."
Allowing muscles and joints a chance to warm up and cool down during each workout is also important. Knee braces and compression garments can help speed up the warming process, making it easier for joint tissue to do its job of cushioning the bones and protecting joints in motion.
Dr. Lee emphasizes the importance of taking extra time and care.
"Cartilage, tendons, joints and muscles need to adjust to the stress of exercise. Otherwise you run the risk of ending your exercise regimen altogether with a sprained ankle, shin splints or Plantar Fasciitis."
While most foot and ankle conditions can be treated without surgery, Dr. Lee believes avoiding injury in the first place is the best treatment of all.
"By taking a little extra care to plan your exercise this winter, you can stay healthy, active and on your feet all the way through to barefoot weather."
ABOUT DR. LEE
Dr. Thomas H. Lee is a board-certified orthopedic surgeon in Columbus, Ohio. He and his colleagues founded FootSourceMD.com to provide patients across the country with convenient access to reliable resources and products recommended by physicians. Dr. Lee is also active in humanitarian outreach programs, having served as an orthopedic surgeon in Afghanistan, Pakistan, Vietnam and Haiti. He can be reached at the Orthopedic Foot & Ankle Center at 614.895.8747.
# # #