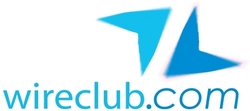 Social networks must realize that their services are now a commodity
Vancouver, British Columbia (PRWEB) December 9, 2008
Wireclub Media Inc. has announced today that despite intense competition from giants such as MySpace and Bebo, over a million users have chosen Wireclub.com as their Chat and Social Network of choice.
Wireclub.com is an upcoming chat-centric social network for ages 18 and up. The company provides their users with an impressive selection of free services (chat rooms, profiles, friend networks, photo galleries, blogs, forums and instant messaging among others).
"With our social chat platform we have taken online chat rooms to the next level," said Rod Furlan, Wireclub's Community Manager. "Our wide range of communication and reputation tools facilitates community building by helping users to develop meaningful personal connections."
According to Rod, Wireclub's biggest differential is its uncompromised focus on its users, "We believe that success in this market depends heavily on achieving a healthy balance between nurturing your community and your business imperatives. We listen to our users, making them feel appreciated and in return they invite countless friends to join our network. It has definitely paid off."
Braden Evans, Wireclub's CTO, believes that another important factor contributing to Wireclub's success is their ability to move fast. "Social networks must realize that their services are now a commodity," said Braden. "To keep their users engaged they must aggressively create value within their communities. At Wireclub we keep the time-to-market of new features down to a minimum. We are able to quickly try new ideas and assess their impact on our community. Daily releases are not uncommon for us."
Wireclub.com has experienced incredible growth over the past year and has now consolidated its position as a vibrant alternative for anyone in search of a fresh approach to making new friends online.
###