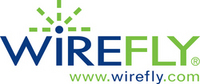 Many shoppers would love to own the latest smartphone, Android device or netbook. Now, with $100 in Bing cashback, there's no wireless device that isn't affordable.
Reston, VA (Vocus) February 23, 2010
Wirefly (http://www.wirefly.com), the Internet's leading authorized retailer of cell phones and plans, today announced that for a limited time only, customers can receive $100 Bing cash back on every cell phone purchased. Beginning today, shoppers who visit Wirefly.com from links at Microsoft's decision engine, Bing.com, can receive $100 cash back from Bing for every cell phone, netbook, or laptop card they purchase– up to $500 for a 5-line family plan. Prepaid phones are not available for Bing cashback.
Cell phone seekers taking advantage of this Bing cashback sale will still be able to enjoy all of the benefits that come with shopping at Wirefly.com – an expansive selection of the latest cell phones, PDAs and smartphones from every major U.S carrier, tremendous discounts and greater savings – up to hundreds of dollars less than retail stores, straightforward pricing with no rebates, and free Fedex shipping. With this sale, Wirefly is simply making online shopping even more affordable – by offering its customers an opportunity to get $100 cashback from Bing with every phone they purchase.
"Many shoppers would love to own the latest smartphone, Android device or netbook," said Scott Ableman, chief marketing officer of Simplexity, parent company of Wirefly. "Now, with $100 in Bing cashback, there's no wireless device that isn't affordable."
The Bing cashback program costs nothing to join. Consumers who navigate to Wirefly from Bing search and complete a purchase will receive the cashback directly from Bing, even if the transaction amount is less than $100.00.
An example is the popular Motorola DROID. Current or new Verizon Wireless customers can get one at Wirefly.com for $49.99 with a 2-year agreement; Now, during the Bing cashback sale, they can make $50 per phone after Bing cashback. Other popular devices available for under $100 with select plans at Wirefly.com include the HTC Hero, Palm Pre and Palm Pre Plus, and BlackBerry Bold 9700 smartphones.
Netbook shoppers can recoup the entire $99.99 cost of a new Dell Inspiron Mini 10 with an AT&T data plan just by searching on Bing and participating in the cashback program.
"Many of the most popular cell phones from BlackBerry, Samsung, LG, and HTC are already free with a service plan at Wirefly," added Ableman. "With the Bing Cashback Sale, our customers will likely receive more cashback from Bing than they paid for their new phones. New AT&T customers should be especially interested in this deal as every AT&T phone offered on Wirefly.com is free with a new account for a limited time."
How to earn $100 cashback from Bing:

Go to Bing and create an active Windows Live ID and cashback account
Search for "WireflyBing" at Bing
Click on the Wirefly.com listing with the Bing cashback symbol
Shop on Wirefly.com and complete your purchase
As soon as your eligible order ships, Wirefly will email you to confirm your Bing cashback savings.
All money earned will be paid directly by Bing after a 60-day pending period via check or direct deposit.
The offer is only available for a limited time. For more information on the Bing cashback program, visit http://www.bing.com/cashback.
To compare hundreds of cell phones and rate plans across all wireless carriers to determine the best device to fit your needs, visit http://www.wirefly.com.
About Wirefly
Wirefly.com is America's trusted source for cell phones and wireless service plans. Owned and operated by Simplexity, Wirefly.com is the Internet's #1 authorized dealer for every major cellular carrier in the U.S. Wirefly.com also offers discounts and services not available in retail wireless stores, including real-time online order status and tracking, and the guaranteed lowest price – online or anywhere else -- on cell phone devices from Motorola, Nokia, Samsung, LG, BlackBerry and many other cell phone handset manufacturers. Wirefly.com has been named Best of the Web by Forbes magazine and "Best in Overall Customer Experience" by Keynote Performance Systems. For more information on Wirefly.com, its wireless products and its services, visit http://www.wirefly.com.
Contact
Megan Murray
Simplexity
703.657.4102
###