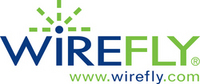 Vacationers can now leave their computers, camcorders, cameras, MP3 players, and GPS navigation devices at home. They only need to pack one device – a cell phone – to do it all.
Reston, VA (Vocus) March 25, 2010
Spring has sprung and all across the country, families are gassing up their minivans and college students are trading term papers for tanning lotion and heading out for a week of rest and relaxation. But, before these vacationers hit the open road, Wirefly (http://www.wirefly.com)], the Internet's leading online retailer of cell phones and service plans, offers up its Top 10 Must-Have Cell Phones perfect for any Spring Breaker. While these devices may not be able to cure a sunburn or quell the unrelenting "Are we there yet?" inquiries, they are equipped with advanced features and capable of supporting applications that will help travelers arrive at their destinations faster, safer and, ultimately, contribute to a fabulous Spring Break. The list also includes Wirefly's favorite Spring Break-appropriate apps that can easily be downloaded from various apps markets for free.
"Vacationers can now leave their computers, camcorders, cameras, MP3 players, and GPS navigation devices at home. They only need to pack one device – a cell phone – to do it all," said Scott Ableman, chief marketing officer of Simplexity, parent company of Wirefly.com.
Wirefly.com's Top 10 Must-Have Cell Phones for Spring Break 2010
1. HTC HD2 (T-Mobile) : The newest Windows Mobile 6.5 smartphone from HTC and perhaps the sexiest on the market, the HTC HD2 boasts the largest high-resolution, multi-touch screen available – perfect for watching full versions of the movies Transformers and Transformers: Revenge of the Fallen, which come pre-loaded in the device. For a long road trip, the pre-installed Blockbuster on-demand app lets you rent and buy movies directly to the phone. If spring break involves flying the friendly skies, the device offers WiFi GoGo for free for six months, so you can stay connected when using the participating airlines' in-flight WiFi networks.
2. Motorola DROID (Verizon Wireless): Vacationers will appreciate its large crisp screen, perfect for movie watching and the impressive 5-megapixel camera and video recorder for capturing those great spring break memories. If you are taking a road trip with the Droid, the pre-installed Google Maps with Navigation app for free turn-by-turn voice-guided directions ensures that you will never get lost. If you have a lead foot, make sure you download Trapster, a free app from the Android Market, to avoid a costly ticket. Trapster alerts you by spoken warnings such as "live police" or "red light camera" as you approach a police speed trap, red light cameras, and speed cameras. Wirefly also recommends the US Traffic app which provides real time traffic reports for U.S. cities.
3. Sierra Wireless Overdrive 3G/4G Mobile Hotspot (Sprint): Not a cell phone, but for keeping the whole crew connected while on the road, this mobile hotspot is a must-have. The Overdrive brings internet connectivity to up to five WiFi-enabled devices simultaneously--including laptops, gaming devices, and smartphones, via Sprint's 3G Mobile Broadband network and, where available, its super fast 4G WiMAX network.
4. Casio G'zOne Brigade C741 (Verizon Wireless): The Casio G'zOne Brigade C741 for Verizon Wireless is a rugged sideways flip phone with an innovative military-certified design that resists water, shock, dust, vibration, humidity, salt, fog, and more. This virtually indestructible device is perfect for those college coeds with a propensity to drop their phones. Oh, did we mention that it also includes a built-in flashlight to guide you back to your hotel after a late night at the club?
5. Palm Pre Plus (Verizon Wireless): The Palm Pre Plus, with an all new Palm Web OS and user interface, has all of the smartphone features consumers have come to expect: 3-megapixel camera, GPS, versatile Bluetooth capabilities, WiFi, productivity and entertainment apps, multimedia player, and lots of storage. What makes this ideal for a family on vacation is its ability to create an instant mobile HotSpot for up to 5 WiFi-enabled devices – similar to the Overdrive functionality, so kids and parents can all surf the web using the Verizon Wireless hi-speed network while driving on the open highway.
6. Motorola BACKFLIP with MOTOBLUR (AT&T): AT&T's first Android smartphone features a reverse flip design with both a QWERTY keyboard and a unique BackTrack pad which allows you to control the screen without obscuring the front touch screen. Vacationers will love the convenient table-top mode that props the BACKFLIP screen up to become a hands-free video/music player, digital picture frame and alarm clock. The BACKFLIP also has an advanced 5-megapixel camera/camcorder with a portraits front-facing cam so you and your friends can easily capture those fun times together without imposing on a stranger for assistance.
7. Motorola Cliq XT (T-Mobile): A slimmer and arguably sexier version of its older brother, the Cliq XT is equipped with Motorola's MOTOBLUR interface, which features close integration with all of your favorite social networks so you can keep your friends back home updated on all of your spring break exploits. Fire up the 5-megapixel camera/camcorder to capture every…Kodak moment, and use the built-in GPS and Google Maps with Latitude to help you retrace your steps from the night before…just in case you need reminding.
8. BlackBerry Bold 9700 (AT&T): The BlackBerry Bold 9700 is the perfect smartphone for the jet-setting Spring Breaker who opted to leave the country for a more exotic locale, yet still needs to stay close to work e-mail. And with BlackBerry's free Navita Translator app that translates words and phrases from e-mails, the BlackBerry Browser, SMS, or typing in the software, in up to 52 languages, thus making it easier to converse like a local, no matter where you are.
9. HTC Hero (Sprint): This Android-powered smartphone has HTC's Sense user interface so you can easily switch up your highly personalized home screens depending on what you're doing. If you're sightseeing by day, use the Footprints widget on your home screen to capture the GPS location of any photos you take. By night, switch your home screen over for easy access to the free Happy Hours app to find the nearest local hotspots, and, when necessary, fire up the Have2P app to heroically lead your brothers-in-arms to the nearest public restroom. And be sure you regularly use the BoozeMeter app to test your motor skills, so you know when it's time cut yourself off. All of these apps and more can be downloaded from the Android Market.
10. LG Arena GT950 (AT&T): You won't miss a moment of the action during March Madness if you have the LG Arena with you on vacation. This touch screen is one of the few AT&T devices that support AT&T's Mobile TV service that allows subscribers to view live TV in broadcast quality. During a recent Wirefly field test, the Arena got good reception both outside and indoors, and TV looked great on the crisp display. The device also has a noteworthy 5-megapixel camera with a flash and autofocus for quality video and pictures that rivals more pricey devices.
For more information or to purchase any of the devices listed on Wirefly's Top 10 list, visit http://www.wirefly.com.
*the smartphone applications referenced in this article are not endorsed or sold on Wirefly nor have they been field tested by our cell phone gurus, therefore, as genius as they may seem, use at your own risk.
About Wirefly
Wirefly.com is America's trusted source for cell phones and wireless service plans. Owned and operated by Simplexity, Wirefly.com is the Internet's #1 authorized dealer for every major cellular carrier in the U.S. Wirefly.com also offers discounts and services not available in retail wireless stores, including real-time online order status and tracking, and the guaranteed lowest price – online or anywhere else -- on cell phone devices from Motorola, Nokia, Samsung, LG, BlackBerry and many other cell phone handset manufacturers. Wirefly.com has been named Best of the Web by Forbes magazine and "Best in Overall Customer Experience" by Keynote Performance Systems. For more information on Wirefly.com, its wireless products and its services, visit wirefly.com.
Contact
Megan Murray
Simplexity
703.657.4102
# # #