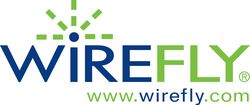 Wirefly is now taking pre-orders for the World's first PlayStation certified smartphone.
Reston, VA (PRWEB) May 23, 2011
Wirefly (http://www.wirefly.com), the Internet's leading authorized retailer of cell phones and cell phone plans, today announced that it is now taking pre-orders for the highly anticipated Sony Ericsson Xperia PLAY for Verizon Wireless, the World's first PlayStation certified smartphone. Wirefly customers can now pre-order their very own Xperia PLAY on Wirefly.com before it officially hits store shelves – and at a special Wirefly price. As an added bonus, for a limited time, Wirefly customers who purchase this hot new gaming smartphone will also receive a $25 Android Market Card for downloading the latest PlayStation compatible games.
In portrait-mode, the Sony Ericsson Xperia PLAY offers all the benefits that consumers have come to expect from an Android-powered smartphone operating on the nation's largest 3G-network. The device is equipped with a speedy 1 GHz Snapdragon processor, runs on Android 2.3, has a 5-megapixel camera in the back and a VGA front-facing camera perfect for video chat, a brilliant 4-inch 854 x 480 multi-touch screen display, and Wi-Fi, along with best-in-class entertainment experiences, great social networking features and access to over 150,000 Google apps from the Android Market.
However, when the Xperia PLAY slides open, it becomes the ultimate mobile gaming device. The slide out game pad reveals a full range PlayStation gaming control including a digital D pad, two analogue touch pads, two shoulder buttons and the four PlayStation icons: circle, cross, square and triangle. Further enhancing the gaming experience, the Xperia PLAY provides incredible 3D graphics, superb stereo sound and support for multi-player gaming.
The phone comes preloaded with many popular games such as Madden 11, The Sims 3, Asphalt 6 and Star Battalion HD. Users can also access an ever-growing selection of additional titles available for download through the Android Market. To help subsidize its customers' gaming habits, Wirefly is giving away a $25 Android Market Card with every Xperia PLAY purchase (available for a limited time, while supplies last).
Pre-Order Now at Wirefly.com
Customers looking to purchase this hot new device and all of the useful accessories that go along with it do not have to wait any longer. The Xperia PLAY is now available for pre-order on wirefly.com for new and upgrade-eligible Verizon Wireless customers with a two-year agreement. As always, Wirefly offers significant savings with no rebates and fast, free Fedex shipping and free returns.
Wirefly's Pre-Order Price Guarantee
Customers who pre-order the Xperia PLAY can take comfort knowing that their purchase is protected by Wirefly's 30 Day Pre-Order Price Guarantee. If the price of the device on Wirefly.com drops below the pre-order price within 30 days of the release date, Wirefly will automatically refund the difference to the customer's credit card.
Wirefly has become America's trusted source for cell phones because it makes shopping for cell phones fast, easy, and affordable. In addition, Wirefly offers an array of services aimed at improving the mobile phone buying experience, including:

To read more about Wirefly or its resources, visit wirefly.com. To watch a video review of the Xperia PLAY visit http://www.youtube.com/wirefly.
About Wirefly
Wirefly.com is America's trusted source for cell phones and wireless service plans. Owned and operated by Simplexity, Wirefly.com is the Internet's #1 authorized dealer for the top cellular carriers in the U.S. including Verizon Wireless, T-Mobile and Sprint. Wirefly.com also offers discounts and services not available in retail wireless stores including a better selection of the latest cell phones, greater savings, straightforward pricing with no rebates, and fast, free FedEx shipping with free returns on devices from HTC, Motorola, Nokia, Samsung, LG, BlackBerry and many other cell phone handset manufacturers. Wirefly.com has been named "Best of the Web" by Forbes magazine and "Best in Overall Customer Experience" by Keynote Performance Systems. For more information about Wirefly's wireless products and services, visit wirefly.com. Shopping from a web-enabled cell phone? Wirefly's mobile-optimized website, mobile.wirefly.com allows consumers to quickly and easily explore its extensive catalog of cell phones and receive unbiased information from any web-enabled cell phone, regardless of operating system. With Wirefly Mobile, visitors can shop and compare phones and pricing by manufacturer, carrier or rate plan while on the go.
Contact
Megan Murray
Simplexity
703.657.4102
mmurray(at)simplexity(dot)com
# # #