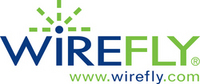 Android's recent ascent as the operating system of choice, combined with Wirefly's incredible pricing without the hassles of rebates, makes it no surprise that Android devices were among our best sellers this summer.
Reston, VA (Vocus) September 15, 2010 –
Wirefly (http://www.wirefly.com), the Internet's leading authorized retailer of cell phones and cell phone plans, today released its list of the Top 10 Hottest Selling Phones of Summer 2010. Android-powered smartphones dominate Wirefly's latest list, garnering six of the ten spots - illustrating consumers' increasingly enthusiastic embrace of the relatively new operating system.
"Android's recent ascent as the operating system of choice, combined with Wirefly's incredible pricing without the hassles of rebates, makes it no surprise that Android devices were among our best sellers this summer," said Andy Zeinfeld, Chief Executive Officer of Simplexity, parent company of Wirefly.com. "In fact, had the entire country not experienced mass shortages of such highly-touted Android smartphones as the HTC Evo 4G, DROID Incredible and DROID X, it's likely that more devices utilizing Google's open source operating system would have made it on our list."
BlackBerry smartphone sales at Wirefly also remained strong throughout the dog days of summer, with both the Bold 9700 and Curve 8530 earning respectable places on the list: third and seventh, respectively. As Zeinfeld notes, "BlackBerry users comprise a sizable portion of Wirefly's customer-base and these devices have always been among our best sellers."
Despite the rapid rise of Android and the persistent strength of BlackBerry, two non-smartphones -- the LG Sentio and the Nokia Nuron – also managed to make the cut. "There is still a sizable portion of the population who are simply not willing to assume the cost of the requisite data plan that comes with owning a smartphone," Zeinfeld explained. "The LG Sentio and Nokia Nuron are two feature-rich touch screen devices that offer an experience reminiscent of a smartphone, at a non-smartphone price."
Wirefly's Hottest Selling Phones of Summer 2010 (listed in descending order based on sales)
1. DROID by Motorola (Verizon Wireless) - The DROID by Motorola jumpstarted the Android revolution, and months later, continues its impressive reign as Wirefly's hottest selling cell phone. The popular Google Android-powered smartphone features a sliding QWERTY keyboard, 5-megapixel camera capable of capturing DVD-quality video, and a vibrant 3.7-inch display that brings the phone's desktop-like web browsing experience to life.
2. HTC Aria (AT&T) - The HTC Aria is the smallest Android-powered smartphone yet, but don't let its size fool you. Equipped with a powerful processor and HTC's chic and versatile Sense User Interface, this compact smartphone is capable of handling multitasking with ease while touting advanced features including a 5-megapixel camera/camcorder and close integration with favorite social networking sites.
3. BlackBerry Bold 9700 (AT&T) - Among RIM's most powerful BlackBerry smartphones to date, the Bold 9700 offers connectivity to AT&T's high-speed 3G network, Wi-Fi support, and integrated GPS with AT&T Navigator. The device boasts BlackBerry's renowned email and messaging prowess, and sports a superior QWERTY keyboard and speedy app downloads from BlackBerry's App World.
4. Motorola Cliq XT (T-Mobile) - As the much-anticipated successor to Motorola's first phone with social skills, the Android-powered Motorola Cliq XT with MOTOBLUR sets out to outshine its namesake with a full touch screen, slimmer form factor, and improved 5-megapixel camera. The Cliq XT puts social networking front and center, integrating friend's status updates from across social networks into a single live feed, while offering one-touch access to YouTube, Google Maps, instant messaging and more.
5. Samsung Intercept (Sprint) - Armed with the power of Android, Sprint's Samsung Intercept won the hearts and minds of Wirefly shoppers with a large touch screen display, comfortable slide-out QWERTY keyboard, and the allure of limitless customization and thousands of available Android apps. The Intercept captures great photos and videos with its 3.2-megapixel camera, and offers on-the-go exciting entertainment options including Sprint TV and Nascar Sprint Cup Mobile.
6. Motorola BACKFLIP (AT&T) - With claims to fame including a never-before-seen form factor and title of 'AT&T's first Android phone', the Motorola BACKFLIP deserves its place among the hottest selling phones of the summer. The BACKFLIP touts Motorola's MOTOBLUR social networking-centric interface, a spacious QWERTY keyboard, and a unique flipping design that allows for perfect self-portraits and a superior mobile entertainment experience.
7. BlackBerry Curve 8530 (Verizon Wireless) - The BlackBerry Curve 8530 is the fastest, thinnest, and lightest member of the Curve family, and with dedicated keys for easy media control built right into the top of the device, the 8530 is the perfect device for those who like to work hard and play hard. The Curve 8530 offers impressive web browsing speeds over 3G and Wi-Fi, and an updated messaging and calendar experience.
8. LG Sentio (T-Mobile) - The affordably priced LG Sentio offers T-Mobile customers a mobile experience nearing that of high-end smartphones, without requiring a data plan. The Sentio sports a responsive 2.8-inch touchscreen, a customizable widget-hungry homescreen, and built-in social networking tools with fast access to Facebook, Twitter and MySpace over T-Mobile's 3G network.
9. Nuron 5230 (T-Mobile) - With integrated access to personal email and Corporate Microsoft Exchange mail, the Nokia Nuron 5230 is a smartphone-like device available at a non-smartphone price. The Nuron touts access to Nokia's Ovi Store for blazing-fast app downloads, and free voice-guided, turn-by-turn GPS directions to guide you to your final destination.
10. LG Ally (Verizon Wireless) - Aligning itself with Verizon Wireless, LG brought its first Android-powered smartphone to market in the form of the LG Ally. The Ally offers Google's Android experience along with a crisp 3.2-inch touchscreen and a fantastic sliding QWERTY keyboard. The Ally's 5 home screens can be customized with thousands of Android widgets, including LG's own Socialite widget for easy Facebook and Twtter access.
As the largest online retailer of cell phones, Wirefly has unparalleled insight into cell phone trends and, more importantly, consumer buying behavior in the wireless market today. Millions of people flock to Wirefly.com every month to compare hundreds of phone models across every major U.S carrier.
Wirefly.com provides an easy and affordable way to shop for cell phones, service plans and accessories. Visit http://www.wirefly.com to find the best phone to fit your lifestyle needs.
About Wirefly
Wirefly.com is America's trusted source for cell phones and wireless service plans. Owned and operated by Simplexity, Wirefly.com is the Internet's #1 authorized dealer for every major cellular carrier in the U.S – Verizon Wireless, AT&T, T-Mobile and Sprint. Wirefly.com also offers discounts and services not available in retail wireless stores including a better selection of the latest cell phones, greater savings, straight forward pricing with no rebates, and fast, free FedEx shipping –on devices from HTC, Motorola, Nokia, Samsung, LG, BlackBerry and many other cell phone handset manufacturers. Wirefly.com has been named "Best of the Web" by Forbes magazine and "Best in Overall Customer Experience" by Keynote Performance Systems. For more information on Wirefly.com, its wireless products and its services, visit http://www.wirefly.com.
Contact
Megan Murray
Simplexity
703.657.4102
Mmurray(at)simplexity(dot)com
###