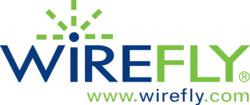 Beginning today, July 20, 2011, Wirefly customers can pre-order T-Mobile's newest 4G smartphone on Wirefly.com before it officially hits retail store shelves later this month – and at a special Wirefly price.
Reston, VA (PRWEB) July 20, 2011
Wirefly (http://www.wirefly.com), the Internet's leading authorized retailer of cell phones and cell phone plans, announced today that it is hosting a pre-sale for the highly anticipated T-Mobile® myTouch® 4G Slide, exclusively from T-Mobile USA. Beginning today, July 20, 2011, Wirefly customers can pre-order T-Mobile's newest 4G smartphone on Wirefly.com before it officially hits retail store shelves later this month – and at a special Wirefly price.
The latest installment in T-Mobile's exclusive myTouch franchise, the T-Mobile myTouch 4G Slide is an ultra powerful Android™ device that operates on T-Mobile's blazing-fast HSPA+ network at 4G speeds. Running on Android 2.3 (Gingerbread) and equipped with a 1.2 dual-core Qualcomm® Snapdragon™ processor, the myTouch 4G slide allows for high-speed web browsing and superior multitasking. The device also boasts the newest version of the intuitive HTC Sense experience, Sense 3.0, which lets users aggregate multiple social media channels into one organized stream of updates.
Touch-screen fans will enjoy using the myTouch 4G Slide's brilliant 3.7-inch WVGA super LCD virtual display with Swype® technology for seamless text entry. However, for those who prefer a physical keypad to input text, the device offers a slide-out full-QWERTY keyboard. The addition of an enhanced Genius Button™ also enables users to call, text, e-mail, surf the web or locate a business on a map with a simple voice command. In Hands Free mode, customers even have the option to have their messages read out loud through the device's speaker.
T-Mobile sets out to differentiate the myTouch 4G Slide from any other smartphone currently on the market with the inclusion of an advanced camera that produces quality photos that rival high-end point-and-shoot digital cameras. The myTouch 4G Slide comes with an 8-megapixel camera with a dual LED flash and a host of advanced digital camera features, including the following:

Improved low-light Performance: with a backside illuminated sensor and a wide aperture lens (f/2.2)
Zero shutter lag: innovative software features allow for an instantaneous shot at that precise moment
SweepShot™: for capturing panoramic shots by sweeping across an entire scene in a single motion
ClearShot™ HDR: for capturing objects in bright settings so your photos are not affected by high-contrast lighting
BurstShot™: for capturing multiple photos in a quick burst so you don't miss the perfect photo
Additional myTouch 4G Slide features include:

Full HD 1080p camcorder with audio recording and ability to edit videos directly from device
T-Mobile Video Chat powered by Qik™ for face-to-face video chat
Group Text™ to send and receive text messages with groups of friends
Preloaded with T-Mobile® TV, Netflix® and YouTube®
T-Mobile KidZone feature allows parents to restrict what applications their kids can access on the device
Pre-Order Now at Wirefly.com
Customers looking to purchase this hot new device and all of the useful accessories that go along with it do not have to wait for availability in stores. The T-Mobile myTouch 4G Slide is now available for pre-order in two colors- black and khaki, on Wirefly.com for new and upgrade-eligible T-Mobile customers with a two-year agreement. As always, Wirefly offers significant savings with no rebates and fast, free Fedex shipping and free returns.
Wirefly's Pre-Order Price Guarantee
Customers who pre-order the T-Mobile myTouch 4G Slide can take comfort knowing that their purchase is protected by Wirefly's 30 Day Pre-Order Price Guarantee. If the price of the device on Wirefly.com drops below the pre-order price within 30 days of the release date, Wirefly will automatically refund the difference to the customer's credit card.
To learn more about Wirefly.com or to pre-order the T-Mobile myTouch 4G Slide visit, http://www.wirefly.com.
About Wirefly
Wirefly.com is America's trusted source for cell phones and wireless service plans. Owned and operated by Simplexity, Wirefly.com is the Internet's #1 authorized dealer for the top cellular carriers in the U.S. Wirefly.com also offers discounts and services not available in retail wireless stores including a better selection of the latest cell phones, greater savings, straightforward pricing with no rebates, and fast, free FedEx shipping with free returns on devices from HTC, Motorola, Nokia, Samsung, LG, BlackBerry and many other cell phone handset manufacturers. For more information Wirefly's wireless products and services, visit http://www.wirefly.com. Shopping from a web-enabled cell phone? Wirefly's mobile-optimized website, mobile.wirefly.com allows consumers to quickly and easily explore its extensive catalog of cell phones and receive unbiased information from any web-enabled cell phone, regardless of operating system. With Wirefly Mobile, visitors can shop and compare phones and pricing by manufacturer, carrier or rate plan while on the go.
Contact
Megan Murray
Simplexity
703.657.4102
mmurray(at)simplexity(dot)com
# # #