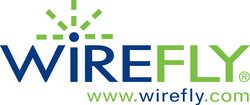 Some people may be surprised by our Top 10 because it's not just the usual suspects
Reston, VA (Vocus) September 3, 2009
Wirefly (http://www.wirefly.com ), the internet's leading authorized retailer of cell phones and wireless service plans, today announced its Top 10 List of Video Camera Phones on the market today (based on video recording quality). Manufacturer LG made an impressive showing, garnering two of the top three spots, with the Dare placing third and the enV Touch edging out Apple's iPhone 3GS to earn the coveted Best in Show.
"Some people may be surprised by our Top 10 because it's not just the usual suspects", said Andy Zeinfeld, chief executive officer of Simplexity, parent company of Wirefly. "Phones that are primarily known for their high-quality cameras did not disappoint, but we were pleased to also see outstanding video performance from a wide range of other devices including smartphones from BlackBerry, Apple, and HTC. Our winner, the enV Touch by LG, is best known as a high-end messaging phone."
Over the past couple of years, cell phones have quickly evolved from the voice-centric handsets to multi-functional consumer electronic devices with impressive stand-alone features. Cell phones equipped with MP3 players and cameras with more megapixels than the standard point-and-shoot have become ubiquitous. To remain competitive, manufacturers have now turned their attention to producing devices with quality video recording capabilities.
Zeinfeld continued, "2009 has brought the release of some impressive video-capable handsets. In fact, the devices in the Wirefly.com Top 10 list represent some of the best video cell phones on the market today, with some rivaling the picture quality of stand-alone flip camcorders. With the expandable memory card slots that come in most of these devices, it's now truly possible for consumers to turn to one single device, a cell phone, for most of their electronic entertainment needs."
Armed with an arsenal of video recording capable cell phones, Wirefly hit the open road with a mission to test and ultimately determine which devices delivered the best video quality. The following are its picks for the Top Ten Video Camera Phones of Summer 2009, however consumers are encouraged to view the 15 second video clips made from each phone and judge for themselves. Click here to view video clips: http://wirefly.com/learn/company_news/wireflys-top-ten-video-phones/.
Wirefly's Top 10 Video Camera Phones of Summer 2009
10. HTC Touch Pro (Sprint) - HTC Touch Pro is another member of the expanding "Touch" family from HTC. With a feature set similar to the Touch Diamond, the Pro also adds a slide-out QWERTY keyboard and a memory card slot. Other notable features include HTC's impressive TouchFLO 3D interface, Windows Mobile Pro, a 3.2-megapixel camera, EVDO data speeds, and WiFi. The Touch Pro's video recording proved great for capturing slow moving scenes; however, it becomes slightly blurry when there were fast movements. Therefore, while we would quickly snag this cell phone to videotape Uncle Bob sleeping on the sofa after that big Thanksgiving feast, but we may turn to another device for recording Little Sally's dance recital.
9. Samsung Eternity (AT&T) - The Samsung Eternity A867 is a touchscreen device aimed at satisfying the multimedia hungry. The device features support for AT&T Mobile TV, Navigator, Video Share, 3G browsing, and a 3-megapixel camera. The Eternity's touch display offers vibration response and a full virtual QWERTY keyboard. The colors in the video were bright and vibrant; however, the absence of a flash could make shooting at dusk difficult.
8. LG Xenon (AT&T) - The LG Xenon is a messaging-centric device that features a slide-out QWERTY keyboard for rapid-fire texts, instant messages and emails. It is equipped with Bluetooth v2.0 compatibility, voice-driven menu navigation and dialing, and a 2-megapixel camera. It also sports support for AT&T's Video Share service so you can broadcast live video to friends and family. The video that the LG Xenon captured appeared smoother than its predecessors, but sometimes appeared pixilated in areas with heavy motion.
7. BlackBerry Curve 8900 (AT&T and T-Mobile) - BlackBerry smartphones have long put to rest their "all business" image. The popular BlackBerry Curve 8900 is a multimedia entertainment powerhouse with a full HTML browser, WIFI, a 3.2-megapixel camera, and GPS. The built-in camcorder flew through our tests with more vivid colors and less pixilation than many 3-megapixel camera phones.
6. Samsung Behold (T-Mobile) - The Samsung Behold T919 debuts Samsung's TouchWiz user interface. It features a set of drag-and-drop widgets that will allow you to customize the home screen, a 5-megapixel camera, expandable memory, and voice-controlled menus. Just like the camera feature, the video recorder has a 4x digital zoom with autofocus and a power LED flash, resulting in smooth, crisp, and bright footage no matter what time of day.
5. Samsung Omnia (Verizon Wireless) - Taking a dramatic step up from the Behold in video quality, the Samsung Omnia for Verizon Wireless is a touchscreen smartphone. The Omnia is loaded with Windows Mobile 6.1 Pro, and features a full HTML Web browser, 5-megapixel camera, FM radio, 8GB of internal memory, and a MicroSD card slot that supports up to 16GB. The Omnia video was crisp and clean with impressive detail beginning to approach that of a handheld camcorder. Though not a requirement for this Top 10 list, the Omnia offers video editing/trimming, live dubbing, audio and the ability to add subtitles, so owners of this device can moonlight as movie producers and create their own mini-masterpieces when they aren't placing phone calls.
4. Samsung Memoir (T-Mobile) -The Samsung Memoir T929 is the nation's first device to boast an 8-megapixel camera with a Xenon flash, auto-focus, 16x digital zoom, shutter modes and editing tools, so it was no surprise when the Memoir finished in our top four cell phones for video quality. As a bonus, the Memoir's memory card slot takes up to 16GB microSD cards to shoot up to one hour of impressive video. Throw a couple of memory cards in your bag and you're covered for an entire vacation.
3. LG Dare (Verizon Wireless) - With amazingly crisp and colorful video, the popular LG Dare takes a laudable, if surprising spot near the top of the Video Phone list. This touchscreen device offers EVDO speeds, a 33 hi-resolution display, a 3.2-megapixel camera, a built-in music player, full featured web browsing, and GPS.
2. Apple iPhone 3GS (AT&T) - The Apple iPhone 3G was often poked fun at for lacking a camcorder feature. The iPhone 3GS for AT&T came onto the video phone stage with something to prove -- and with video quality that's among the best in our tests - the 3GS undoubtedly accomplished its mission. It's also relatively easy to trim iPhone 3Gs clips and upload them directly to YouTube, but iPhone users with a lot of video to shoot won't want to throw out their camcorders. Without a memory card slot, you are limited to the iPhone's built-in memory.
1. LG enV Touch (Verizon Wireless) - If we said we expected the video quality the enV Touch delivered, we would be lying. We were undoubtedly pleasantly surprised. Since its debut a couple months back, the LG enV Touch has been making waves in Verizon Wireless' handset lineup. The enV Touch is a messaging device with advanced multimedia capabilities, including an HTML web browser, an enhanced music player, a 3.2 megapixel camera, and a 3" external touchscreen display with a twin non-touch internal screen and full QWERTY keyboard. For video quality, the LG enV Touch edged out the iPhone 3Gs as the champion of this summer's Top Ten Video Phone lineup.
For more information on the devices listed, including current pricing, visit http://www.wirefly.com.
About Wirefly:
Wirefly.com is the online leader in one-stop comparison shopping for cell phones, wireless service plans and wireless accessories. Owned and operated by Simplexity, Wirefly.com is an authorized dealer for every major cellular carrier in the U.S. Wirefly.com also offers discounts and services not available in retail wireless stores, including real-time online order status and tracking, and the guaranteed lowest price - online or anywhere else -- on cell phone devices from Motorola, Nokia, Samsung, LG, BlackBerry and many other cell phone handset manufacturers. Wirefly.com has been named Best of the Web by Forbes magazine as the "best all-around number portability portal" and "Best in Overall Customer Experience" by Keynote Performance Systems. For more information on Wirefly.com, its wireless products and its services, visit Wirefly.com.
Contact:
Megan E. Murray
Simplexity
703.657.4102
###