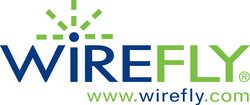 The mobile industry has embraced the touchscreen
Reston, VA (Vocus) April 29, 2009
Wirefly (http://www.wirefly.com), America's trusted source for cell phones and wireless service plans, today released an analysis of the recent sharp growth in its sales of touchscreen devices and announced its current Top 10 best-selling touchscreens. The LG Vu, Samsung Eternity, Samsung Behold, and LG Voyager top the list.
According to Wirefly, sales of touchscreen devices have grown 56% from the fourth quarter of 2008 to the first quarter of 2009 and currently account for 38% of its cell phone sales. Two factors are driving the sharp increase in popularity of touchscreen phones: The increased choice of touchscreen devices from virtually every wireless manufacturer and its affordability for even the most budget-conscious consumer.
"The mobile industry has embraced the touchscreen," said Andy Zeinfeld, CEO of Simplexity, parent company of Wirefly. "Consumers are in love with the fluid interface. Many find the touchscreen cell phone easier to learn and easier to navigate than its push-button counterpart. With a simple flick, tap or swipe of a finger, users can quickly glide, zoom and flip through web pages, documents, emails and photo albums."
As a result of the increase in popularity, manufacturers have ramped up their lineup of touchscreen devices. What was once a category relegated to high-end smartphones, touchscreens are now available in the entry-level and mid-range handset category.
Zeinfeld continued, "With the varying price points and functionality, there is a touchscreen device for everyone. Our Top 10 list encompasses a wide array of devices with a multitude of features including full QWERTY keyboards for easy texting and emailing, streaming TV, hi-resolution cameras, and music players. All devices are available at significant cost savings at Wirefly.com."
Wirefly's Top 10 Hottest Selling Touchscreen Devices:
1. LG Vu (AT&T) -The LG Vu CU920 is a best selling touchscreen cell phone with big multimedia capabilities. With AT&T's MediaFLO service, you can watch streaming live TV on the Vu's big 3" touchscreen. In addition, the Vu offers a microSD slot for expandable memory, and a full-featured music player. Wirefly Pricing: FREE with AT&T new activation or contract extension.
2. Samsung Eternity (AT&T) - The slim Samsung Eternity A867 is another AT&T touchscreen cell phone that is loaded with multimedia features. The Eternity boasts a beautiful touch display with vibration response and full virtual QWERTY keyboard . Features include 3G data speeds, live streaming TV with AT&T's MediaFLO service, a 3 megapixel camera, expandable memory, and MP3 music player. Wirefly Pricing: FREE with AT&T new activation.
3. Samsung Behold (T-Mobile) - The Samsung Behold T919 is an exciting touchscreen phone that debuted Samsung's TouchWiz user interface. You'll enjoy the drag-and-drop widget technology that allows users to manipulate and customize the home screen with the flick of a finger. In addition, the Samsung Behold features a 5megapixel camera, expandable memory, video capture, and voice-controlled menus. Wirefly Pricing: Too Low to Show.
4. LG Voyager (Verizon Wireless) - The LG Voyager VX10000 is the first LG handset with software that lets you interact on a tactile level with the phone. Flick your finger up, down or sideways to move through photos or albums and expand your fingers to zoom into a Web page. The LG Voyager VX10000 also packs in VCAST Mobile TV and Music, an MP3 player with stereo Bluetooth, high-speed data, and GPS. Wirefly Pricing: FREE with new Verizon Wireless activation.
5. LG Incite (AT&T) – The LG Incite CT810 is an exciting touchscreen smartphone with a clean, crisp look. Operating the Windows Mobile 6.1 OS, the Incite offers quad-band GPS and tri-band HSDPA high-speed data, WiFi, an FM radio, and stereo Bluetooth - all your connectivity is covered. The 3" WVGA touchscreen provides a responsive user experience, and the 3 megapixel camera supports video capture and AT&T's Video Share service. Wirefly Pricing: FREE with new AT&T activation or contract extension.
6. BlackBerry Storm (Verizon Wireless) - The BlackBerry Storm is the world's first touchscreen BlackBerry, with a brilliant 3.25" display that uses the breakthrough SurePress technology. The internationally compatible device supports Verizon's high-speed EVDO network and comes loaded with 1 GB of on-board memory, a 3.2 megapixel camera, and a full-featured web browser. Wirefly Pricing: Too Low to Show.
7. Samsung Instinct (Sprint) - With just a flick of your finger, the Samsung Instinct allows complete control through its huge, colorful display. It features GPS, a 2 megapixel camera for photos and video, threaded messaging, a slot for extra memory, an adaptive web browser with motion panning, voice-control, and a slew of customizable options. Wirefly Pricing: FREE with new Sprint activation.
8. LG Dare (Verizon Wireless) - The LG Dare touchscreen cell phone competes with Apple's iPhone, offering compelling features and the power of the Verizon Wireless 3G network. The Dare has a 3" hi-resolution display, a 3.2 megapixel camera, a smooth built-in music player, beautiful web browsing, and GPS services. Its slick interface uses an accelerometer and sensors for proximity and light. Wirefly Pricing: FREE with new Verizon Wireless activation.
9. Motorola Krave (Verizon Wireless) - The Krave ZN4 is Motorola's first iPhone-style touchscreen phone that actually outdoes its competitors - the Krave boasts not one touchscreen, but two. The large main display is a 2.8" touchscreen, and a clear protective "touch cover" flips down while the phone is closed. This EVDO device supports Verizon Wireless' V CAST streaming TV and Music services, and makes it easy to manipulate all your media via well-designed menus. Wirefly Pricing: FREE with new Verizon Wireless activation.
10. HTC G1 with Google (T-Mobile) – The G1 with Google is an innovative PDA device manufactured by HTC that features the Android operating system, a big touch screen, a 3.2 megapixel camera, a slide-out QWERTY keyboard and WiFi support; some say it represents the next generation of mobile devices. It offers one-touch access to Google, Gmail, YouTube, GoogleMaps and Google Talk. Wirefly Pricing: Too Low to Show.
Although they have not yet cracked the Top 10 list, the LG Xenon and Samsung Impression, two relatively newcomers to the touchscreen category, have received rave reviews and are on pace to becoming Wirefly best sellers. The LG Xenon (AT&T) is a touchscreen, messaging-centric device featuring a slide-out QWERTY keyboard for fast, accurate text and instant messages and emails. It boasts a 2 megapixel camera/camcorder for picture and video messaging, Bluetooth v2.0 compatibility and voice-driven menus, navigation and dialing for a completely hands-free conversation. The Samsung Impression (AT&T) is the nation's first AMOLED (Active-Matrix Organic Light-Emitting Diode) display, providing low power consumption while delivering the crispest and brightest screen ever. The Impression features a full, slide-out QWERTY keyboard and a built-in 3.0 megapixel camera/ camcorder. Wirefly Pricing for the Xenon and Impression: FREE with new activation.
Noticeably absent from the Wirefly Top 10 list is the Apple iPhone. While the device is certainly a popular touchscreen, Apple and AT&T still maintain an exclusive distribution agreement until 2010 and have limited internet sales of the iPhone to Apple and AT&T.
About Wirefly
Wirefly is America's trusted source for cell phones, wireless service plans and wireless accessories. Owned and operated by Simplexity, Wirefly is the internet's leading authorized dealer for every major cellular carrier in the U.S. Wirefly also offers discounts and services not available in retail wireless stores, including real-time online order status and tracking, and the lowest prices – online or anywhere else -- on cell phone devices from Motorola, Nokia, Samsung, LG, BlackBerry and many other cell phone handset manufacturers. Wirefly.com has been named Best of the Web by Forbes magazine as the "best all-around number portability portal" and "Best in Overall Customer Experience" by Keynote Performance Systems. For more information on Wirefly, its wireless products and its services, visit http://www.wirefly.com.
Contact
Megan E. Murray
Director, Corporate Communications
Simplexity, LLC
Mmurray(at)simplexity.com
###