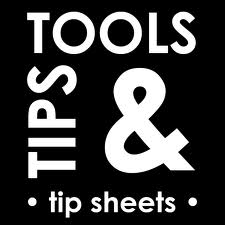 Wireless alarm systems are definitely a great option, but there are many companies to choose from. Our experts recommend reading reviews by experts before making a decision.
Dallas, TX (PRWEB) February 16, 2013
Given the pace of technological change, it's no surprise that the home alarm system market has evolved just as rapidly in the past few years. As recently as four or five years ago, the vast majority of newly installed home alarm systems relied on traditional phone lines and control panels wired directly into the home electrical grid. But all of that has recently changed with the advent of fully wireless alarm systems.
Unfortunately, not all wireless home alarm systems are created equal. In order to help homeowners make sense of the many choices that currently exist on the market, the home alarm systems specialists at Alarm System Report have assembled a short list of questions that consumers should ask when trying to decide on the best option among all of the many top alarm systems.
"Everyone knows to ask about price and 'what they get,' but sometimes it can be hard for consumers to pin security companies down, even with the best alarm system companies, on exactly how good of a deal they're offering," said Steve Ordona, public relations head for AlarmSystemReport.com. "So our staff writers have assembled a list to help homeowners out. It's really quite simple to get good information from alarm system companies as long as you know what to ask."
1. Does the alarm company offer any warranties or guarantees on its equipment? Does it remotely monitor the equipment itself to ensure proper functionality?
2. What are the different monitoring options, and what do they cost? Many companies offer Internet and cellular monitoring in additional to traditional phone line monitoring. However, while some companies may include these features for free (or for only a few extra dollars per month) other companies add on substantial "convenience fees" for these services.
3. Does the company keep statistics on response times? It's important for consumers to know how quickly they can expect a response from both their alarm system monitoring companies, as well as the local police. If the company does offer numbers, can they be independently verified?
4. If a company offers free installation, a starter system, or anything else, consumers should ask expect what's free and what's not. Almost invariably, there will be a charge for something.
5. Under what circumstances can a service agreement be ended early? Most companies include cancellation fees for early contract termination, but some companies are more lenient than others in their terms. Additionally, consumers should find out what sort of service level of quality of service guarantee the company includes in its service contracts.
About AlarmSystemReport.com
The home alarm system experts and specialists and Alarm System Report maintain and operate one of the World Wide Web's largest and most extensive libraries of home alarm system reviews, as well as additional information, rankings, and expert recommendations on the home alarm and security system market. The company's annual rankings of home alarm system companies, conducted by a panel of independent industry experts (as well as the company's own staff writers and reviewers) are nationally recognized as one of the most reliable sources of alarm system reviews for helping homeowners choose the best home alarm system to secure their home and family.