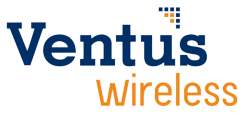 Wireless is more resistant to weather-related outages than fixed-line circuits.
Norwalk, Connecticut (PRWEB) November 27, 2012
Weeks after Hurricane Sandy's winds and flooding devastated the Northeast, businesses located in the hardest hit areas are still struggling to recuperate. The storm had a drastic effect on infrastructure, disrupting power and communications, which, weeks later, are still not functioning. Fortunately, many Ventus Wireless clients using primary or backup wireless connections were able to resume "business as usual" long before fixed-line network connections were restored.
One Ventus client, a major financial institution with over $300 billion in assets under management, lost primary connectivity at many east coast branch locations as a result of Hurricane Sandy's impact. The affected locations seamlessly switched to Ventus Wireless Backup to continue banking operations and serving customers during and after the storm. In severely affected areas where telecommunication lines have been permanently damaged, the client's branches would still not be operating today without Ventus Wireless as part of their business continuity and disaster recovery plan.
"Wireless is more resistant to weather-related outages than fixed-line circuits," said Nicholas Afentoulides, a member of the Ventus Disaster Recovery and Quick Response Team. "It is less susceptible to damage from downed trees, power lines, and flooding; and cell towers can use diesel generators to maintain availability when power is down. Also, temporary antennas with generators can be deployed in troubled service areas. According to our mean time to resolution metrics, issues with cell towers are resolved, on average, a full day faster than issues with circuits."
Ventus Wireless 4G is changing the role of wireless networks in business continuity planning. 4G LTE now covers over 75% of the United States and continues to expand, enabling businesses to take advantage of a high-speed, high-availability, cellular connection to back up their fixed-line network. Ventus Wireless helps the nation's largest companies back up their network operations with 4G LTE wireless technology.
About Ventus
Ventus is the industry leader in IT networking innovations, leveraging technology to produce market-driving solutions for the world's largest companies. Operating from over 20 years of experience delivering secure enterprise class networks, Ventus develops cellular wireless and fixed line IT solutions for an expanding array of business connectivity applications. Ventus IT Solutions offers fully managed networks with an emphasis on security and high availability. The company's solutions include PCI-DSS compliant data transport, integration services, data encryption, cloud services, and integrated network administration and monitoring systems. Ventus' robust IT solutions are powered by the unique products developed by the company's network hardware technologies division.
Ventus Technologies specializes in the design and manufacturing of advanced cellular and fixed line hardware for machine-to-machine and enterprise wireless applications. Ventus' innovative hardware includes modular, multi-interface embedded wireless 4G LTE/3G routers and high performance multi-band 400Hz – 1900Hz cellular antennas designed to meet the needs of bandwidth intensive, high-availability corporate networks as well as distributed M2M applications.
Learn more about Ventus' wireless expertise, innovative engineering, unique hardware, robust networks, fully managed services, security solutions, and industry leadership at our website, http://www.ventusnetworks.com.