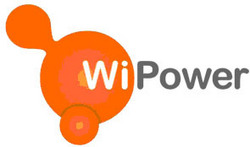 Germantown, MD (PRWEB) September 10, 2009
Mantaro, an embedded product development services firm, and WiPower, a leader in developing and licensing wireless power technology, announced today a partnership to bring innovative wireless power technology to electronic device and accessory manufacturers worldwide.
WiPower (pronounced "y-power") uses the principles of magnetic induction to transfer power wirelessly to compatible portable electronic devices. The first and second generations of this technology focused on contact-less safety related applications (ex. toothbrush charger) and small form factor limited mobility devices (ex. Palm Pre's Touchstone). WiPower's technology represents the third and latest generation of capability, which can charge multiple devices simultaneously on a single transmitter without careful or precise alignment between the devices and charging pad. WiPower's patent-pending system has been designed with common off-the-shelf components and a small receiver footprint that can be easily integrated into products. Customers can purchase evaluation units for testing on WiPower's website.
Mantaro has worked closely with WiPower over the past year and has developed significant expertise and knowledge of the innovative technology. Companies interested in incorporating WiPower technology into their products can leverage Mantaro's experience to quickly bring completely cordless charging solutions to market.
"WiPower's innovative, inductive wireless power technology adds a totally new dimension to Mantaro's Power Supply Design and Green Design services," said Gary Bean, Mantaro's VP of Sales and Business Development. "With the added ability to design, integrate, and re-license WiPower's technology as part of our engineering design services, Mantaro will be able to offer clients unique wireless powered solutions to differentiate their end products."
"Leveraging Mantaro's years of hardware and software design, and integration expertise allows us to license our technology to a wider range of clients and help customers develop products that 'cut the cord,'" said Rahul Razdan, WiPower CEO. "This partnership substantially increases bandwidth to support a growing number of customers developing wireless power solutions. It also allows WiPower to focus on the development of subsequent generations of the technology platform for military, medical, and commercial applications."
The new partnership offers customers both innovative technology and a product development services firm that can design, embed, and integrate wireless power technology into electronic devices. From product conception to release to manufacturing, Mantaro is able to support any or all phases of development for WiPower's technology.
About WiPower:
WiPower, founded in 2004, has developed an induction-based, close range power system that enables the charging of compatible devices when placed on top of the charging pad. WiPower's system has the ability to charge multiple devices simultaneously that are placed in any position or orientation on the pad. For more information on the advantages of WiPower's solution, please visit wipower.com/cadvantage.htm. WiPower has partnered with OEMs, accessory manufacturers and design firms, to bring wireless power to consumers in a variety of applications and industries. Headquartered in Altamonte Springs, Florida, the company has offices in Gainesville, Florida, and Boston, Massachusetts.
About Mantaro Product Development Services:
Mantaro, founded in 2001, is a turnkey product development services firm located in Germantown, Maryland, that provides a full range of engineering design services to its clients. The technical staff comprises highly talented full-time professional engineers with a history of successful new product development and innovating design experience. Mantaro serves a variety of industries including Consumer, Government, Industrial, Medical, Telecommunications, Test & Measurement, and Transportation.
###