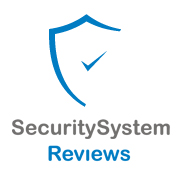 Almost every home security system company offers wireless solutions, but consumers should be choosing the best when protecting their families.
Detriot, MI (PRWEB) December 05, 2012
SecuritySystemReviews.com, a leading online publisher of home security and home alarm system reviews and other industry analysis, has announced the release of their new list of the best wireless security system companies. The release is part of an ongoing update of the company's comprehensive reviews of home security companies and the products and services they provide. In addition to reviewing wireless security systems, SecuritySystemReviews.com also provides information on cellular monitoring systems, DIY security systems, and home automation systems.
The current release is the culmination of months of effort by SecuritySystemReviews.com's experienced professionals. The company's researchers reexamined all of the companies that appeared in the most recent industry rankings in addition to a number of new security companies that have entered the market over the past year. Researchers ranked each company's services across several variables, including product and service affordability, ease and speed of system installation, quality of customer service, and warranty coverage and follow-through.
At the top of this year's list of best wireless based home security system providers was FrontPoint Security. The company offers a simple and affordable do it yourself wireless security system that makes use of the latest GE wireless control panel technology. The company has been in existence for five years but has already demonstrate its devotion to quality products and top tier customer service. The Better Business Bureau gives the company a perfect A score, and customers almost unanimously lavish acclaim on the company's professionalism and reliability. FrontPoint Security also has an excellent warranty if anything does go wrong.
"All of the companies that hit our top rankings have a lot to be proud of," said Tim Eveler, head of public relations at SecuritySystemReview.com. "But FrontPoint Security just went that extra inch to eke out our gold standard award. I can't, in good faith, say the company is absolutely perfect, but it's as close as anyone can ever hope for in an ever changing industry. But that said, it's important to remember that every household and family has different needs, and no one company is the best fit for every customer. Protect America and LifeShield Security, are two other top wireless security providers definitely deserve consideration as well."
LifeShield Security and Protect America offer wireless, DIY home security systems and monitoring services similar to those sold by FrontPoint Security. Both companies include optional app monitoring as well. Like FrontPoint, Protect America also uses GE wireless equipment, while LifeShield uses their own proprietary but similarly reliable wireless control panel and other products.
For more information about the recent FrontPoint Security, LifeShield Security, and Protect America reviews, or to learn more about other home security and automation companies and the services they provide, readers should visit SecuritySystemReviews.com.
About SecuritySystemReviews.com
SecuritySystemReviews.com provides comprehensive coverage of the home security system industry. The company's experts have years' worth of experience researching, analyzing, and reviewing all of the country's top home security systems companies and strive to provide consumers with the most objective and up-to-date information possible about new products, companies' quality of service, and other emerging trends in the home security and home automation system markets.
###