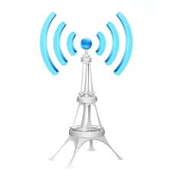 6Webs.com helps consumers purchase the best home security system by publishing their side-by-side comparisons.
Houston, TX (PRWEB) February 06, 2013
6Webs.com, the leader in independent home security reviews releases their rankings of the top 3 wireless home security companies. This is the second year that 6Webs.com has provided their 3rd party reviews and rankings to consumers in the market for a home security system.
Tim Smythe, the senior editor for 6Webs.com states, "Wireless home security systems are now the standard and more and more consumers are searching for the best security system for their home. There are many features each company offers so that is why 6Webs.com provides side-by-side comparisons of the leading home security providers. The most popular feature this year is the remote control access customers have to arm/disarm their home alarm system or stream video right to their iPhone. All of the top ranked companies have remote access."
FrontPoint Security won the coveted 6Webs.com Gold Award two years in a row for their high customer marks, cellular monitoring services and clear pricing. FrontPoint Security maintains an excellent rating with the Better Business Bureau, which is one aspect of the home security systems reviews, which the 6Webs.com review team weighs heavily. FrontPoint Security's offering is 100% wireless from the wireless home security system to the cellular-based home security monitoring they provide. To read the full FrontPoint Security system reviews visit 6Webs.com.
In second place is Protect America, the Texas-based home security company that started over 20 years ago. Protect America pioneered the DIY home security system and they are one of the largest providers of GE security equipment. Protect America offers their customers wireless home security systems that carry a lifetime warranty along with several options for security monitoring. For more information on the full Protect America reviews, please visit 6Webs.com
In third place is ADT, the longest standing home security company in the industry. ADT has been in business for over 100 years and has over 6 million customers. Their professional installation services are provided by ADT Authorized Dealers. They are the wireless home security company that the 6Webs.com team ranks in the top 3 that offer professional installation services. To read the full ADT Security reviews, please visit 6Webs.com.
About 6Webs.com
6Webs.com is the leading provider of independent home security reviews. Hundreds of consumers rely on the 6Webs.com home security comparisons every day to help them purchase the best security system for their family.