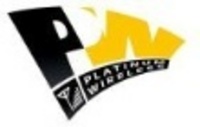 We are very excited to be showcasing at the upcoming CES show
LOS ANGELES (PRWEB) January 3, 2008
"We are very excited to be showcasing at the upcoming CES show," states Jeff Javidazd, CEO of Platinum Wireless. "Our commercial success with our products and services is a testament to Platinum Wireless team's commitment to deliver the highest quality, best value products available today. Providing reliable support and expert real time responses is our company mission and will be a perfect opportunity to create value and tremendous growth for our strategic partners."
The company's business base spans a wide range of products, services and applications. Their expert staff will be demonstrating third party applications, available to enhance the use of Sprint/Nextel phones. "As an industry leader, Platinum Wireless is the smart choice," exclaims Greg Wilk, Vice President of Sales. "Our goal is to allow our new and existing customers to expand their product line and benefit from unique programs capabilities for the consumer electronics market."
Platinum Wireless will demonstrate how to increase store profitability per activation by offering third party applications. "With such a competitive market, exhibiting at CES is a given," adds Baze Melamed, president of Platinum Wireless, "because it differentiates us from the competition with our unique and informative demonstrations and provides our partners with 'one-stop shopping' service without compromising service in today's competitive market. We pride ourselves as being a staple in the wireless industry." Platinum Wireless will be exhibiting in South Hall 3 Booth #30820.
CES has over 2,700 exhibitors in 1.8 million net square feet of exhibitor space showcasing their latest innovative technology. Countries like the United States, Mexico, and Canada are among the other 110 countries that are represented at the show. International CES is not only the largest consumer technology show in the world but also the largest annual trade show in America.
About Platinum Wireless
Based in Los Angeles, California, Platinum Wireless is the National Master Authorized Representative for Sprint Nextel and Boost Mobile. They currently have over 44 offices across the country and over 3,000 points of distribution nationwide. Platinum Wireless was honored as one of the 100 top privately held companies by the Los Angeles Journal in November 2007 and has been on the list each consecutive year since 2003. The Los Angeles Business Journal recently ranked Platinum Wireless 13th of the 20 Largest Telecommunication Firms in Los Angeles.