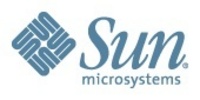 The Network is the Computer
SANTA CLARA , Calif. (PRWEB) July 7, 2008
Sun Engineering Services delivered the Java ME binary implementation customized and tuned to a specific feature set requested by HP. The Sun Java Wireless Client software integrates with the Windows Mobile 6.1 native user interface, enabling customers to view e-mail in the original HTML format, access contact information and much more through a familiar operating environment.
"We are excited to have worked with HP to deliver Java ME on their new HP iPAQ smartphone," said Eric Klein, vice president of Java marketing at Sun Microsystems, Inc. "Delivering the optimized binary Java technology implementation in a timely fashion demonstrates the value of Java technology and Sun's growing engineering services business in providing our worldwide partners with consistent, unifying solutions and rapid time to market."
"By offering Java on our newest HP iPAQ Business Messenger, we are able to deliver a richer, enhanced mobile experience for our customers," said Susan Macke, vice president of marketing for the handheld global business unit at HP. "The development of the new smartphone and our work with Sun Microsystems reinforces HP's commitment to meeting the growing and varied needs of our mobile users."
Information on Sun's Engineering Services group and how it can deliver binary and optimized implementations of the MSA platform for customers is available at: http://java.sun.com/javame/overview/services.jsp
The new HP iPAQ 900 series Business Messenger features the new Windows Mobile 6.1 operating system and latest wireless technologies including tri-band UMTS/HSDPA, quad-band GSM/GPRS/EDGE, Bluetooth® and Wi-Fi. The HP iPAQ Business Messenger delivers mobile e-mail, voice and access to business-critical applications1,3. The Sun Java Wireless Client seamlessly integrates with the Windows Mobile 6.1 native user interface, allowing faster time to market for mobile applications.
ABOUT SUN MICROSYSTEMS, INC.
Sun Microsystems develops the technologies that power the global marketplace. Guided by a singular vision -- "The Network is the Computer" -- Sun drives network participation through shared innovation, community development and open source leadership. Sun can be found in more than 100 countries and on the Web at http://sun.com.
Sun, Sun Microsystems, the Sun logo, Java and "The Network Is the Computer" are trademarks or registered trademarks of Sun Microsystems, Inc. or its subsidiaries in the United States and other countries.
1. A standard GSM/GPRS/EDGE/UMTS/HSPA infrastructure, Wi-Fi network access, other Bluetooth-enabled devices, separately purchased equipment, and a service contract with a wireless service provider may be required for applicable wireless communication. Wireless Internet access requires separately purchased Internet service contract. Check with service provider for availability and coverage in your area. Not all web content available. Normal GSM Data Calls (CSD) are not basic GSM data services. These services may not be available via all service providers, and may require separate subscription. Establishment and continuation of a wireless connection depends on network availability, provider support and signal strength. Coverage is subject to transmission limitations and terrain, system, capacity and other limitations. Not all features and service options are available in all areas.
2. "The 'Read' email VoiceCommand feature is only available for email sent via an Outlook Exchange Server to the iPAQ Outlook Inbox"
3. Telephone service requires separately purchased contract with a wireless service provider with coverage in your service area. Additional fees may apply for some features; check with service provider.