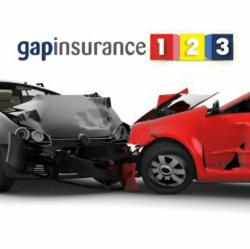 Everyone at Aequitas backs Molly to be a huge success
Wirral, UK (PRWEB UK) 24 August 2012
Leading UK Gap Insurance provider, Aequitas Automotive, have signalled their support for a young Wirral entrepreneur who has hit the headlines this week.
The famous Wirral Food Festival is held this weekend at Claremount Farm, an event that attracts thousands of visitors each year. Exhibitors from across the north west show the very best of the regions food producers. A new comer to this years show is 15 year old Wirral schoolgirl Molly Woods, who has attracted some significant headlines this week*. So impressed have the event organisers been with Molly and her range of cupcakes, that they agreed to sponsor her stand, along with local business group, Wirralbiz.
The admiration of Molly's entrepreneurial spirit has extended to Aequitas Automotive, who have taken a keen interest in the story, and have been impressed with Molly's story for many reasons, as a spokesperson for the company explained.
"We first became aware of Molly a few months ago, and we have been amazed with her understanding and clarity of what she is trying to achieve. It is clear she has a passion for making fantastic cupcakes, but Molly understands the different requirements to make her 'passion' become a successful business venture.
"Having met Molly, we have been really impressed with her natural appreciation of what she needs to do, and she clearly has demonstrated the drive and persistence required to turn her project into a viable business. For anyone to attract two sponsors for such a prestigious event is clearly an success in itself, but when you consider Molly is 15 it only increases our admiration for her.
"We understand what it is like trying to get any business off the ground, and have been happy to pass on any advise we can. However, with Molly's natural flair and determination, we may be looking for her to mentor us in the near future!
"It is always heartening to see a young business person follow their dream, and we are sure Molly will make it a huge success.
"We wish Molly all the best for the Festival and beyond, and we will continue to offer our support in any way we can."
*Note to editors, report taken from Liverpool Echo