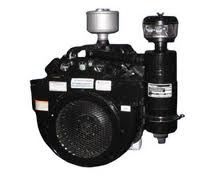 The industrial and agricultural engines now go through this testing apart from the automotive engines that are produced by this company.
Green Bay, Wisconsin (PRWEB) May 13, 2013
Industrial motors are used to create many of the goods that are sold to buyers in North America. From agricultural to industrial use, these motors are used in a variety of machinery. Locating replacement motors is now expected to be simpler for buyers of these engines at the DieselEngines.co company. This company has now added Wisconsin 465D engines for sale online. These popular motors are now rebuilt to OEM specifications and can be inserted directly into industrial machinery. The new inventory of motors and the discounted pricing can be found at the dieselengines.co company website.
The development of gasoline and diesel engines outside of the automotive industry is helping many companies to benefit. Companies like Wisconsin, New Holland and Kubota rely on engineering strengths and precision manufacturing when creating motors for sale.
The industrial industry has grown due to advancements in technology due in part from the development of engine manufacturing. The motors that are now added for sale online are discounted to help provide a lower than MSRP source. The traditionally high dealership pricing is now eliminated for these refurbished units.
The DieselEngines.co company has invested into new technologies to help streamline all of its rebuilding measures for its engine inventory. The new methods for rebuilding engines now includes testing equipment and calibration tools that help to certify each build. The industrial and agricultural engines now go through this testing apart from the automotive engines that are produced by this company. Both gasoline and diesel engine types in the company inventory complete this testing before final shipment is made to customers.
The quotation system for all engines in stock that is now used by this company is expanding the ordering options for buyers. The ability to receive a customize price quote at the touch of a button is helping to simplify the research process for pricing online. This pricing delivery method is in addition to the company toll-free number at 1-877-630-3877 that remains in use by buyers in all 50 U.S. states. The issuance of warranties and other incentives are now packaged with each engine sale made using these dual ordering systems.
About DieselEngines.co
The DieselEngines.co company discounts its complete rebuilt engines inventory for all buyers to benefit. The measures put in place at this company have helped to build a better network of buyers and increase sales over the past 24 months. The sales made to trade industry clients have expanded this year to include industrial, agricultural and automotive industry buyers. The DieselEngines.co company supplies warranty protection with each of its diesel motor inventory to ensure that all buyers are protected once installation of an engine is completed. The same day shipping incentives and quality control are two measures designed to increase customer assurance after sales are processed.