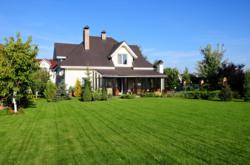 Wisconsin HARP lender helps improve state's economy by expediting HARP approvals for underwater borrowers.
Madison, Wisconsin (PRWEB) November 14, 2012
Peoples Home Equity, Inc., a Wisconsin HARP Lender, reports that government's Home Affordable Refinance Program (HARP) is gaining momentum and showing a positive trend in helping underwater homeowners by giving them an alternative to foreclosure.
According to the most recent refinance report by the Federal Housing Finance Agency (FHFA), 11,357 HARP refinances were completed in Wisconsin YTD, and 2,163 were for homeowners who owed more than 105% on their mortgage compared to their home's value.
When compared to a recent foreclosure report by CoreLogic, a leading provider of information, analytics and business services, the total number of foreclosures in Wisconsin from September 2011 to 2012 is 12,752.
The 2012 FHFA Refinance Report numbers indicate that prior to the HARP 2.0 updates rolling out in October 2011, several thousand borrowers who refinanced under the HARP Program may not have had a positive alternative to improving their economic condition.
"Increasingly improving market conditions and industry and government policy are allowing distressed homeowners to pursue refinancing, loan modifications or short sales rather than foreclosures," said Anand Nallathambi, president and CEO of CoreLogic.
Lower mortgage payments through refinancing can help underwater borrowers take advantage of record-low interest rates and extend repayment timelines.
CLICK HERE to check HARP eligibility
John (JR) Katrichis, Branch Manager with Peoples Home Equity, Inc., believes HARP 2.0 is failing homeowners because it isn't reaching enough qualified borrowers and most lenders are taking too long to issue approvals.
Although HARP revisions have made a positive impact on Wisconsin's housing market, Katrichis insists that even more borrowers should be eligible to participate in HARP refinancing in order for the program to make a significant impact on the foreclosure crisis.
"The government can improve on HARP 2.0 by expanding it to non-agency lenders and removing the May 31, 2009 origination qualifier," he said. Other than failure to meet HARP guidelines, Katrichis said that low credit scores are a major obstacle preventing underwater homeowners from taking full advantage of the new federal guidelines for refinancing eligibility.
Thanks to the new HARP Refinance guidelines, Katrichis has been able to help even more borrowers avoid what they believed was imminent, unavoidable foreclosure. "About 75% of my business comes from homeowners who have loan-to-value ratios above 125%," he said. "I've even helped a homeowner with an LTV of 155% successfully take advantage of HARP benefits," he added.
Unlike the competition, People's Home Equity, Inc. offers underwater homeowners expedited service that allows them to save time on the refinancing process from start to finish. "Our underwriters are right here in the same building, so we can get loans approved and closed quicker than other lending companies," Katrichis said.
HARP 2.0 Overview
In fall 2011, The Federal Housing Finance Agency worked with the GSEs to increase access to HARP benefits for responsible borrowers. As a result, the following HARP revisions were created to assist more underwater homeowners:
1) Eliminating certain risk-based fees for borrowers who refinance into shorter-term mortgages and lowering fees for other borrowers;
2) Removing the 125 percent LTV ceiling;
3) Waiving certain representations and warranties that lenders commit to in making loans owned or guaranteed by Fannie Mae and Freddie Mac;
4) Eliminating the need for a new property appraisal where there is a reliable AVM (automated valuation model) estimate provided by the Enterprises;
5) Extending the end date for HARP until Dec. 31, 2013 for loans originally sold to the Enterprises on or before May 31, 2009.
CLICK HERE for a Fannie Mae and Freddie Mac loan lookup tool
Fannie Mae on HARP Mortgage Rates and Refinances
Housingwire reported that Fannie Mae is optimistic that low mortgage rates and Federal mortgage-backed securities purchases will entice consumers to take advantage of low interest rates.
Fannie Mae also suggested that low mortgage rates will usher in a wave of refinancing activity, and the GSE predicts that total refinance originations will increase by 20% this year. Katrichis expects interest rates to stay stable in the next three to six months. "The housing sector is the cornerstone of the economy, but sales continue to outpace equity positions in improvements," he said.
About People's Home Equity, Inc.
Peoples Home Equity, Inc has emerged as a leader in helping underwater borrowers take advantage of updated Home Affordable Refinance Program (HARP) guidelines by offering efficient refinancing approval and trusted guidance to homeowners affected by the housing crisis.
Contact JR. Katrichis at (888) 574-6143 or online at http://wisconsin.harpmortgagelender.com/ for more information about HARP loans in Wisconsin NMLS ID: 208096