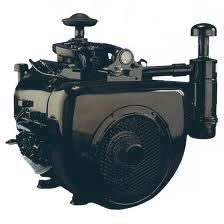 Engine warranties serve an important part of engine manufacturing.
Detroit, MI (PRWEB) April 24, 2013
Diesel motors are now used for industrial and agricultural use due to the longevity that these units bring to the workplace. The engineering and development of companies like Wisconsin motors has helped the Diesel Engines company to expand its offerings online. This company is now offering rebuilt Wisconsin VF4D diesel engines online for a discount price. This new offering and low price structure can be viewed online at http://dieselengines.co.
The four-cylinder diesel engines that are now used outside of the automotive industry are helping many companies to produce products in all parts of the U.S.
From farming to in-house manufacturing, some companies are now relying upon smaller diesel units due to the focused horsepower and fuel efficiency. The added rebuilt engines online are part of the new agricultural and industrial upgrades now taking place at the DieselEngines.co company.
Engine warranties serve an important part of engine manufacturing. The concept of protecting parts and components from breakdown has been pioneered in the automotive industry. Because the reconditioned engines industry can fluctuate with parts quality, the warranty protection now offered by the Diesel Engines Co. is expected to offer more value.
These warranties range in term limits of up to three years in length. This longer period of protection time is one effort underway at this company to increase company satisfaction ratings.
About DieselEngines.co
The DieselEngines.co company rebuilds diesel motors for the automotive, industrial and agricultural industries. The motors that are produced and sold to the public include some of the top manufacturers currently used in North America. The quality of the engineering at this company is now responsible for the growing customer base using this company as a diesel motor resource. The DieselEngines.co company now supplies customers with warranty protection and other incentives upon purchase completion. This company sells its units directly to trade industry buyers and owners of vehicles or other machinery.