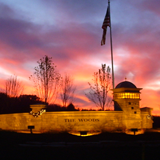 Twin Lakes, Wisconsin (PRWEB) June 19, 2013
Majestic Estates presents "Building for the Future" Sunday, June 23. Majestic Estates is the only development of its kind in the Twin Lakes area. Majestic offers luxury home sites, eco-friendly surroundings, local shopping, recreational conveniences and quality schools. Eco-friendly is the driving philosophy throughout the luxurious new development. Experts on topics including structural insulated panels, solar power, architecture, HVAC, financing, and landscape design will be on hand to answer questions and provide assistance. Stop by to visit with the experts Sunday, June 23 and enter to win an iPad mini.
Majestic Estates' beautiful entryway was built using stone native to the area and is lit with energy-efficient fixtures. Beyond the entry, purposeful care has been given to every detail: from the drainage plan and ponds to the concrete roads and the advertising signs, focused efforts have been made to insure the health of the local vegetation and waters.
Robert Tomczak, President of Majestic Estate Developers, understands the homeowner's yearning for eco- friendly communities and offers this: "The U.S. Department of Energy reports that in 2008, Americans saved over $19 billion by employing energy-saving measures and investing in energy-efficient homes. Energy efficient, Energy-Star-certified homes can be up to 90% more efficient than standard construction homes. When it comes to custom-designed living communities, green is the color of the future."
An Architectural Review Board (ARB) within the subdivision ensures that all homes are built in the spirit of conservation, using only natural exterior materials, avoiding tree-damaging oil-based asphalt driveways, and considering the best building location on each lot to protect existing trees. Whether it's planting deer-friendly trees or rescheduling digging tasks to protect a mother turtle's eggs, attention has been given to the smallest details.
Majestic Estates homeowners can be confident also that additions and enhancements by other homeowners will be required to adhere to quality and aesthetic standards with an eco-friendly philosophy.
With all that is known about environmental issues today and the eco-challenges expected to arise in the future, more and more homeowners are seeking environmentally responsible communities like Majestic Estates for healthy family living.
About Majestic Estates:
Majestic Estates is located just south of downtown Twin Lakes with easy access to Milwaukee and Chicago. The eco-friendly development is nestled in the country, 1 mile north of the Illinois Wisconsin state line and short distance from Lake Mary and Elizabeth Lake. Twin Lakes is one of many peaceful and desirable area communities including Lake Geneva, Richmond, and Spring Grove.
Contact:
Majestic Estates
http://www.majestichomesites.com/
Tel 888-681-0053
Fax 847-526-5347
info(at)MajesticHomesites(dot)com