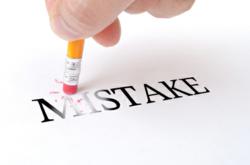 Businesses are like cars -- you have to drive them rather than letting circumstances drive you.
National Business Plan Company (PRWEB) June 26, 2013
"People mistakenly see business planning as something that only affects immediate needs like funding for start-ups," said Joseph Ferriolo, director of Wise Business Plans, which provides individualized, custom-designed business plans for companies of all sizes. "A strong business plan lays the foundation for success into the future and can help management feel better equipped to deal with bumps in the road to growth."
The Risky Business Report, released by Allianz Insurance, found that 96 of businesses that suffered a negative event then changed how they planned for managed risks. But the analysis warned against taking a "learning from mistakes" approach, freshbusinessthinking.com reported.
"Businesses are like cars -- you have to drive them rather than letting circumstances drive you," said Ferriolo. "This means having a roadmap, knowing how to read the signs and looking as far ahead as possible for obstacles. Potholes can and do pop up -- that's why you have to come prepared with a solid-yet-flexible business plan that takes into account different scenarios for growth."
Ferriolo said Wise guides its clients through the process of creating detailed financial projections and diverse marketing programs to help create a broad base of knowledge and awareness for the company.
"Every bit of planning you do adds another leg of stability to your business," he said. "Why leave your business open to upheaval when even a small amount of planning can make a huge difference?"
Wise Business Plans (http://www.wisebusinessplans.com), staffed with professional MBA writers, researchers and financial experts, is a trusted partner for businesses across a broad spectrum of products and services. Our mission is to empower our clients to make the best possible business decisions, boost company performance and facilitate their funding success by laying the groundwork for strong businesses that excite, inspire and retain talented and exceptional employees.