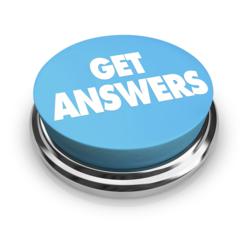 We help clients find answers to most of the questions that come up during the business plan writing process.
Business Plan Writing Nationwide (PRWEB) May 24, 2013
Wise Tips: Answer these five questions before you start your business plan.
"We help clients find answers to most of the questions that come up during the business plan writing process," said Joseph Ferriolo, director of Wise Business Plans, which provides individualized, custom-designed business plans for startups and expanding businesses. "But smart business owners come to every project and planning session prepared, and there are some things that need to be considered before the plan writing process begins."
Wise recommends answering the following five questions as preparation for starting the business planning process.
1. What makes your product or service stand out from the competition? The answer to this question is not only key to catching the eye of investors, but it will also inform and shape your marketing efforts.
2. Have you truly considered and researched a solid pricing strategy? Don't tell yourself you can use totals for business plan financials without really getting down to the nitty-gritty and pricing out what you're selling. Again, this will be vital and basic information that must be well thought out, so it's best to have a strategy for this in place right away.
3. Do you have a cost-effective, efficient delivery and distribution method lined up? Even a good product won't succeed if it never reaches the customer.
4. Have you given enough thought to customer service? Products break, and sometimes services aren't what the customer expected. A good customer service strategy has more to do with success and profitability than it may seem at first, because it is absolutely essential to customer loyalty and repeat business.
5. Do you have domain names and other online assets secured? Today's clients and customers expect a strong digital presence from the companies with which they do business. Preparing and testing domain names and other online assets before writing your business plan allows them to be included, increasing the strength of your overall plan.
Wise Business Plans (http://www.wisebusinessplans.com), staffed with professional MBA writers, researchers and financial experts, is a trusted partner for businesses across a broad spectrum of products and services. Our mission is to empower our client base through the creation of affordable, professional business plans filled with applicable strategies that place them in the best position to realize success in all phases of their respective business growth cycles.