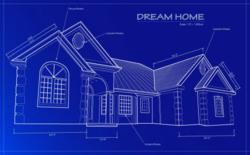 Just like a home, a strong business must be constructed based on proven principles and carefully crafted materials
National Business Plan Firm (PRWEB) May 13, 2013
Wise Business Plans, which provides individualized, custom-designed business plans for startups and expanding businesses, wants the owner of every small or expanding business to be equipped with a clear, concise, professional business plan -- essential to building success.
"So many business owners just gather up what they think are the right tools for the job -- some financial information, a good idea -- and try to start nailing together a business," said Joe Ferriolo, director of Wise. "But, just like a home, a strong business must be constructed based on proven principles and carefully crafted materials. If you cut corners or simply don't have the right skill set to get the job done, your business could come tumbling down around you."
Wise employed a staff of MBAs and profession designers to custom-craft business plans that are of exceptionally high quality and as individual as the clients they represent.
"Our business is built upon doing what's right for your business," said Ferriolo. "We don't succeed unless our clients' needs are met. So we bring our best to every job."
A well-planned business stands the test of time, he said, and serves it's owner for years to come.
"Clients with a Wise Business Plan are building for the future. Like heirloom craftsmen or the finest home builders, they are creating something that will stand the test of time and weather the storms of a changing economy."
Wise Business Plans (http://www.wisebusinessplans.com), staffed with professional MBA writers, researchers and financial experts, is a trusted partner for businesses across a broad spectrum of products and services. Our mission is to empower our client base through the creation of affordable, professional business plans filled with applicable strategies that place them in the best position to realize success in all phases of their respective business growth cycles.