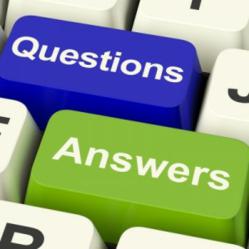 Our business plan writing process revolves around the client and the client's company.
National Business Plan Writing Firm (PRWEB) June 27, 2013
"Our business plan writing process revolves around the client and the client's company," said Ferriolo, director of Wise. "So it's vital that business owners be truthful with us and with themselves as we start the planning process together.
Before you share your completed business plan, ask yourself these five essential questions:
Are you comfortable with your estimate of the projected income from your business? The MBAs at Wise help business owners research and prepare detailed financial projections. But they are grounded in information provided by the business owner. If you don't feel confident about the finished numbers, talk with your planner.
Have you included a contingency in your forecast in case profits or costs are different than expected? Part of the planning process is preparing for unexpected bumps in the road to success. Your financial projections should take as many variables as possible into account.
Do you have a list of potential investors or a plan for where to look for them? No matter how good your business plan is, it has to get before the eyes of venture capitalists or willing investors in order to result in funding.
Do your costs factor in the basics, like facility costs and office supplies? Wise experts can help you understand the costs associated with businesses in your chosen market, but you will need to play a part in estimating or compiling known or expected costs.
Do you know how much you need to make in order to survive? Your business may require full-time devotion, but it may not provide full-time support right away. You must factor in your cost of living and have a plan for covering life expenses.
"In order to sell your business concept to potential investors, you have to have confidence in it," said Ferriolo. "in order to have confidence in that plan, you have to believe its foundation is solid -- and you are that foundation."
Wise Business Plans (http://www.wisebusinessplans.com), staffed with professional MBA writers, researchers and financial experts, is a trusted partner for businesses across a broad spectrum of products and services. Our mission is to empower our clients to make the best possible business decisions, boost company performance and facilitate their funding success by laying the groundwork for strong businesses that excite, inspire and retain talented and exceptional employees.