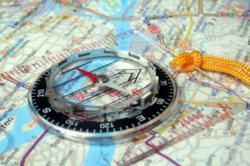 When you lose direction, you also risk losing opportunities for funding.
(PRWEB) May 15, 2013
"When you start on your business-building journey, your destination is success," said Joseph Ferriolo, director of Wise Business Plans, which provides individualized, custom-designed business plans for startups and expanding businesses. "Not only do you want to reach that destination as quickly as possible -- you also need to be able to show potential investors the route you plan to take. That's when a business plan is truly invaluable."
Too many business owners set off with just a dream and a good idea, said Ferriolo, and they can easily get lost along the way.
"When you lose direction, you also risk losing opportunities for funding," he said. "At Wise, we make sure all our clients are fully equipped with a professionally written and designed roadmap to success."
The MBAs at Wise are prepared to lead clients through the simple steps necessary to gather information for a completely customized plan, said Ferriolo, and the finished plan then leads the way toward a strong business.
"A strong, clear business plan tells potential investors that you know what you're doing and where you're going. Before they follow you into a new venture, they need to know that you're a true leader. You can accomplish that by arriving with a compelling and professional business plan in hand."
Wise Business Plans (http://www.wisebusinessplans.com), staffed with professional MBA writers, researchers and financial experts, is a trusted partner for businesses across a broad spectrum of products and services. Our mission is to empower our client base through the creation of affordable, professional business plans filled with applicable strategies that place them in the best position to realize success in all phases of their respective business growth cycles.