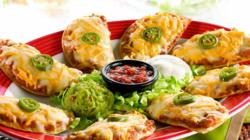 It's a good time to begin a business in any part of the food sales sector.
National Business Plan Firm (PRWEB) May 21, 2013
"So many people began cutting out any kind of luxury items when the economy took a hit, but good food is a pleasure that will always be indulged," said Joe Ferriolo, Director of Wise Business Plans, a company that creates custom business plans for startups and expanding businesses. "People begin to buy upscale ingredients and splurge on a night out as soon as things look up, and we're seeing that kind of boost to these markets now. It's a good time to begin a business in any part of the food sales sector, from a new restaurant to an Internet-based candy store."
In particular, according to the industry analysts at Ibis World, fast casual dining establishments were seeing an increase in revenue in 2012 that should continue through 2013 and beyond.
"We're seeing an openness from both consumers and investors to ideas like food trucks and meal-planning companies -- company concepts that are relatively new to most people," said Ferriolo.
The key, he said, to making a success of a food-related venture -- or any other company -- is to come to venture capitalists or possible investors fully prepared with a professional business plan and the confidence that good planning provides.
"It's not enough to have a good idea or be a great cook -- you have to know your industry and also show why your concept is better positioned to succeed than the next guy's."
That's where Wise comes in, Ferriolo said, taking a good idea and fleshing it out into a recipe for success.
"We help our clients take a great concept or a delicious product and turn it into a fully realized business," he said. "And that's what really satisfies us -- seeing clients succeed."
Wise Business Plans (http://www.wisebusinessplans.com), staffed with professional MBA writers, researchers and financial experts, is a trusted partner for businesses across a broad spectrum of products and services. Our mission is to empower our client base through the creation of affordable, professional business plans filled with applicable strategies that place them in the best position to realize success in all phases of their respective business growth cycles.