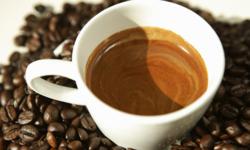 the coffee shop in many cases has actually become the office with so many transient employees and entrepreneurs in the market
(PRWEB) August 29, 2012
"In years past, a coffee shop was just a coffee shop; a place where you would stop in, grab a cup of coffee or breakfast and be on your way to the office. Now, the coffee shop has in many cases has actually become the office with so many transient employees and entrepreneurs in the market nowadays," says Joe Ferriolo Director of Wise Business Plans. "This new dynamic is driving the revenues and profits of these companies and has in many ways, resuscitated what was once viewed as a segment on the brink of falling into relative obscurity," says Mr. Ferriolo.
Research conducted via IBISworld.com shows that the Coffee Shop segment is projected to drive $27.8 billion in revenues during 2012 with a healthy annual growth rate of 4% from 2012 to 2017. "This bodes extremely well for small business owners who are operating in this segment. The overhead costs are not overbearing and business owners that provide a quality product, environment and customer service stand to benefit greatly well into the future," says Mr. Ferriolo. Wise Business Plans has developed coffee shop business plans for clients throughout the nation and helped small business owners secure funding while creating their own distinct brand identities. All Wise Business Plans tailored towards this segment of the market include the following:
1. Environment: "A good cup of coffee or a breakfast may get a customer to come in once or twice but a great environment makes them a regular," says Mr. Ferriolo. With that being said Wise Business Plans surveys the local market to find the pain points for the targeted consumer and guides the business owner on how to strategically integrate them into their business model.
2. Location: "Location is important because if you are not located in a place that attracts high traffic volumes, the odds of your business being successful decrease significantly," says Mr. Ferriolo. Wise Business Plans researches the market to find out where pockets of the targeted consumer reside as well as their shopping patterns and how those patterns can be best leveraged to drive a profit.
3. Customer service: "Most coffee shops are close and personal and have the potential for a high volume of customer touches," says Mr. Ferriolo. "As such we emphasize the need for customer service and we educate our clients on how this all too often overlooked business element has the potential of making them stand out in a crowded marketplace.
The coffee shop is a true American icon and with this new lifestyle that sees consumers demanding higher levels of functionality, business owners need direction on how to develop relevant models. When choosing a business plan provider to help guide your venture, let Wise Business Plans be the first company you call.
About Wise Business Plans
Wise Business Plans is a professional business plan writing company that creates custom coffee shop business plans. The firm is committed to increasing the fundability and growth rate of businesses through strategic planning. To learn more, visit http://www.wisebusinessplans.com or call 1-800-496-1056 to schedule a consultation.