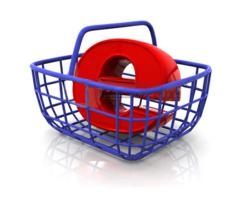 Analysts predicting that it will become more and more prevalent as consumers adopt even busier, fuller lifestyles.
(PRWEB) August 28, 2012
The Internet is perhaps the most powerful communications tool ever created. The scope and manner in which the Internet allows persons to communicate has allowed the marketplace to become truly global and allowed the globe to become a true community. "The impact that the Internet has had on all phases of our lives is astounding. When you look back over the course of the last ten or twelve years at the advances in day to day living that have come just as a result of the Internet, its mind boggling," says Joe Ferriolo Director of Wise Business Plans. While the Internet continues to be the most pervasive tool this generation has seen, the impact can be most deeply felt in the area of shopping or e-commerce as it has come to be known. "Not too long ago, going to the mall or a retail outlet was the only option that the consumer had. Now with the Internet, shopping can be done from the privacy of your own home, saving time, money and without all of the hassles," says Mr. Ferriolo.
The E-commerce model appears to be here to stay with analysts predicting that it will become more and more prevalent as consumers adopt even busier, fuller lifestyles. Research conducted via IBISWorld.com shows that the E-commerce Industry is projected to drive $210 billion in revenues during 2012 with a year to year growth rate of 8.8% through 2017. "With numbers like these it's easy to see why small business owners are clamoring to get into this segment of the economy," says Mr. Ferriolo. Wise Business Plans has developed E-commerce business plans for clients throughout the nation that allow the business owner to effectively compete in this rapidly expanding industry. E-commerce business plans developed by Wise Business Plans include the following:
1. Security: "Security is a concern among the business owners but more importantly, they must assure the consumer that the information that is being shared on their website will be protected," says Mr. Ferriolo. Each year millions of dollars are stolen through E-commerce driven domains and having a security model that protects the consumers is not an option; it is a necessity.
2. Marketing: "We all heard the line that says if we build it they will come; but that's not always the case. Unless you have a defined marketing strategy that drives qualified consumer traffic to your website, the prospects of driving a profit are relatively slim," says Mr. Ferriolo. With that being said Wise Business Plans develops plausible strategies that allow business owners to attract visitors and translate those visitors into consumer dollars.
3. Branding: Branding is important in all business but it is especially important in an industry that has become as competitive as E-commerce. "You can no longer just construct a website and optimize it. Now, you have to have a brand identity that consumers can trust and readily identify with. That's what drives brand loyalty and ultimately, determines the success of the business," says Mr. Ferriolo.
E-commerce is here to stay and gives shoppers unprecedented levels of control and convenience. When your business is ready to take the next step and enter the market, let the professionals at Wise Business Plans handle all your business plan needs.
About Wise Business Plans
Wise Business Plans is a professional business plan writing company that creates E-commerce business plans. The firm is committed to increasing the fundability and growth rate of businesses through strategic planning. To learn more, visit http://www.wisebusinessplans.com or call 1-800-496-1056 to schedule a consultation.