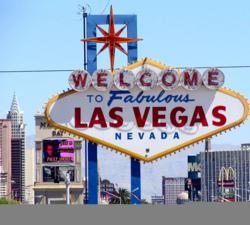 Las Vegas is a pro-business city that has always supported and nurtured new and exciting ventures.
Las Vegas, Nevada (PRWEB) December 19, 2012
With a strong emphasis on nurturing its growing retirement and family community, Las Vegas is an open and engaging market for businesses of all kinds. While large brand name companies have already taken note of the benefits the city offers -- including a low cost of living and no individual or corporate income tax -- start-ups and expanding small businesses stand to reap even greater rewards from becoming part of the Las Vegas business community.
"Las Vegas is a pro-business city that has always supported and nurtured new and exciting ventures," said Joseph Ferriolo, director of Wise Business Plans, a locally based company that provides individualized, custom-designed business plans for startup and expanding businesses. "Ferriolo is a native to Las Vegas and dedicated to helping new businesses succeed."
One of the most exciting developments for small businesses in the area is the Downtown Project. Spearheaded by Tony Hsieh, the project allocates $350 million in support of the revitalization of downtown Las Vegas. Of that $350 million, $50 million to go to small businesses, and another $50 will go to technological startups.
But formulating a business concept that fills a need in the Las Vegas area and securing funding for that project are two very different things. Finding success in a competitive and growing market requires not only knowledge of the city but of the intricacies of business planning.
"An increasing number of business owners are looking to Las Vegas thanks to incentives like the Downtown Project funding," said Ferriolo. "The entreprenuers who come to lenders with a solid plan in hand are the ones who will come away with the needed funding."
In a competitive market, a strong plan can make-or-break a new business, Ferriolo said.
"We are a local company with a heart for Las Vegas and its business owners. The area is attracting larger and larger numbers of business owners from around the country, and we would love nothing more than to help them succeed."
About Wise Business Plans (http://www.wisebusinessplans.com): Our mission is to empower our clients to make the best possible business decisions, boost company performance and facilitate their funding success by laying the groundwork for strong businesses that excite, inspire and retain talented and exceptional employees.