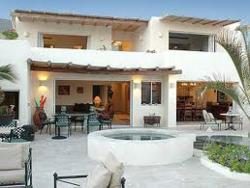 real estate investing is projected to have a healthy 5.5% growth rate from 2012 to 2017
US Business Plan Writing (PRWEB) September 05, 2012
"These last seven or eight years have been really hard on that segment of the economy", says Joe Ferriolo, Director of Wise Business Plans. "Lending standards have become pretty strict as a result of the subprime disaster and consumer credit ratings were hit hard as well. All of these elements have combined to make this a fairly challenging market", says Mr. Ferriolo. "Challenges notwithstanding, there are still some silver linings in the market, especially for seasoned real estate investors. For these types of investors, the market has never been better", says Mr. Ferriolo.
While the national real estate market has indeed seen some dark days, brighter days are on the horizon. "We're not out of the woods yet but I tell you that when we finally do turn that corner, real estate investors who were able to weather the storm will be standing tall with stout asset portfolios", says Mr. Ferriolo. "The volume of properties that were and still are on the market that have been purchased for a fraction of their market value is unlike anything we have seen in recent years. This bodes extremely well for real estate investors both now but more importantly, well into the future as the market continues to rebound and their portfolios grow in scope and value", says Mr. Ferriolo.
Research gathered via IBISworld.com shows that real estate investing is projected to have a healthy 5.5% growth rate from 2012 to 2017. "These types of projections show that this is a market that is almost tailor-made for investors. The opportunities for partnerships, portfolio expansion and value are unlike any that we have seen in some time. While the traditional buy and sell component of the market will definitely come back, the real estate investing component has in recent years come to the forefront and from what we gather is here to stay", says Mr. Ferriolo. Wise Business Plans has assisted real estate investors develop business plans that help them tap into this lucrative market. All Wise Business Plans created for real estate investors include:
1. Market Analysis: "The first course of action is to do a complete and thorough market analysis to see where the opportunities lie and how the client can best capitalize on them", says Mr. Ferriolo. Wise Business Plans has the needed resources to conduct research that gives the client an accurate view of the planned investment territory and how to maximize their business opportunity.
2. Financials: Financials are important in any business plan but especially in an industry that is as volatile as real estate. "Numbers are important in real estate now more than ever before as investors and consumers in general learn to once again trust this industry", says Mr. Ferriolo.
3. Strategy: "The mistake that we see in many cases is that investors plan to come into the market and purchase any available piece of property. What we try to do is help them establish a property profile and add assets that meet this profile to their portfolio and build wealth strategically", says Mr. Ferriolo.
Real estate investing can be risky but at the same time, it is one of the most prudent investment opportunities a professional can make. When the time comes to plan your entry and become a real estate investor, let the professionals at Wise Business Plans manage all of your business plan development needs.
About Wise Business Plans
Wise Business Plans is a professional business plan writing company that creates custom business plans. The firm is committed to increasing the fundability and growth rate of businesses through strategic planning. To learn more, visit http://www.wisebusinessplans.com or call 1-800-496-1056 to schedule a consultation.