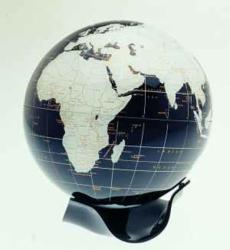 Research shows that clients in a variety of industries are indeed fueling the comeback of the United States economy.
National Business Plan Company (PRWEB) October 22, 2012
Wise Business Plans has seen a number of the following industries grow in business plan demand which supports recent research conducted by IBISWorld for 2012.
"We are definitely seeing an incredible amount of growth in the volume of entrepreneurs becoming aggressive and boldly pursuing their small business dreams", says Joe Ferriolo, Director of Wise Business Plans. "The exciting part of this whole equation is that they are not just focusing on any one segment of the economy; it's throughout all segments, across the board", says Mr. Ferriolo.
"This is really the beginning of what our team feels will be a steady stream of high growth years", says Mr. Ferriolo. "The business owner has changed but more importantly, the environment that they are operating in has changed and that is in effect the driving force behind this incredible surge that the economy and small businesses are seeing. This is not just on a national basis but more importantly, a global basis." Research conducted by IBIS World shows that clients in a variety of industries are indeed fueling the comeback of the United States economy including the following:
Advisory and Financial Services: Advisory and Financial Services have seen amazing growth patterns over the course of the last two years. Individual consumers and businesses alike are leaning heavily upon professionals in this industry to guide their investment decisions from both a short and long-term perspective, fueling the projected 4.2% annual growth rate. This industry is not totally comprised of financial advisory professionals and also consists of legal experts including trial attorneys and insurance agencies.
Media & Entertainment Venture Capital
Private Student Loan Companies
Agricultural Banks
High Frequency Trading
Pawn Shops
Business Information Resellers
Company Research Services
Online Stock Brokerages
Personal Finance & Money Management Software Developers
Expert Networks
Dental Insurance
AD&D Insurance
Automobile Insurance
Renters Insurance
Online Insurance Brokers
Motorcycle Insurance
Travel Insurance
Boat Insurance
Home Warranty Providers
Third Party Administration of Pension Funds
Forensic Accounting Services
Medical Claims Processing Services
Business Valuation Firms
Business Valuation Software
Fleet Car Leasing
Personal Injury Lawyers & Attorneys
e-Discovery Software Publishing
Intermodal Container Leasing
Online Mortgage Brokers
Actuarial Consulting Services
Alternative Dispute Resolution Services
Document Management Services
Home Medical Equipment Rentals
Business Concierge Services
Check Cashing & Payday Loan Services
Medical Patient Financing
e-Discovery Consulting Services
Financial Data Service Providers
Home Furniture Rental
Healthcare Consultants
Trial Consultants
Pharmaceuticals Packing & Labeling Services
Credit Repair Services
Prepaid Credit & Debit Card Providers
Airline Catering Services
Weather Forecasting Services
Card Reward Program Services
Business Franchises: Franchising has always been a safe way for entrepreneurs to pursue their small business dreams. At no time has this become more evident than in recent years. As the recession continues to recede a variety of franchise opportunities have been made available including restaurants, painting and décor, insurance and real estate agencies as well as travel-oriented franchises.
Sandwich & Sub Store Franchises
Cruise & Travel Agency Franchises
Real Estate Agency Franchises
Painting & Decorating Franchises
Auto Glass Repair & Replacement Franchises
Electrician Service Franchises
Handyman Service Franchises
Per Service Franchises
HVAC Service Franchises
Plumbing Service Franchises
Children's Fitness Center Franchises
In-Home Senior Care Franchises
Home Inspection Franchises
Tanning Salon Franchises
Day Spa & Nail Salon Franchises
Truck Repair Franchises
Consumer Goods & Services: Consumer Goods and Services is one of the categories that are seeing the most consistent growth as a result of the resurgent economy. All areas of this segment are consistently providing immense opportunities. From clothing in both the male and female sector to accessories like jewelry; from hair products to cigars, kitchen appliances and beyond, all are helping to fuel the projected 5.3% annual growth rate based on information gathered via IBISworld.com.
Soy & Almond Milk Production
Personal Protective Equipment Mfg.
Lingerie Stores
Maternity Wear Stores
Plus-Size Women's Clothing Stores
Plus-Size Men's Clothing Stores
Sunglasses Stores
Beauty Supply Stores
Hair Styling Product Mfg.
Perfume & Fragrance Mfg.
Self-Tanning Product Mfg.
Hand Sanitizer Mfg.
Wig & Hairpiece Mfg.
Air Freshener Mfg.
Oven & Stove Mfg.
Kitchen Knife Mfg.
Food Processor & Blender Mfg.
Coffee Maker Mfg.
Electric Shaver Mfg.
Lamp & Lighting Stores
Picture Framing Stores
BBQ & Outdoor Cooking Stores
Kitchen & Cookware Stores
Prepared Soups Production
Meal Replacement Product Mfg.
Vodka Distilleries
Smoothie Production RTD
Craft Beer Production
Sushi Restaurants
Premium Steak Restaurants
Nightclubs
Doughnut Stores
Pizza Restaurants
Frozen Yogurt Stores
Juice & Smoothie Bars
Cake Decoration Stores
Ethnic Supermarkets
Dry Pet Food Production
Parachute Mfg.
Golf Cart Mfg.
Scuba Diving Instruction
Auto Customization Shops
Party Supply Rental
Cigar Lounges
Cookbook Publishing
Children's Book Publishing
Spanish-Language Book Publishing
Strip Clubs
Personal Waxing & Nail Salons
Psychic Services
Party & Event Planners
TV & Home Theater Installation Services
Tactical & Service Clothing Mfg.
RTD Mixed Spirit Production
Pet Insurance
Hot Sauce Production
Olive Oil Production
Salad Dressing Production
Piano & Keyboard Mfg.
Folding Furniture Mfg.
Outdoor Furniture Mfg.
Meat Jerky Production
Swimming Pool Cleaning Services
Locksmiths
All-Inclusive Vacation Resorts
Community Newspaper Publishing
Dance Competition Promoters
Sheet Music Publishers
Atlas & Map Publishers
Calendar Publishers
Boxing Gyms & Clubs
Telescopic Gunsight Mfg.
Swimming Pool Equipment Stores
Garage Door Installation
Airport Shuttle Operators
Backpack & Courier Bag Mfg.
Hat & Cap Stores
Lipstick Mfg.
Nail Polish Mfg.
Wood Varnish Mfg.
Dietary Fiber Supplement Mfg.
Coffee Creamer Production
Baby Stroller & Car Seat Mfg.
Children's TV Channels
Bail Bond Services
Protective Sports Equipment Mfg.
Commercial Embroidery Services
Licensed Sports Apparel Stores
African-American Hair Product Mfg.
Faucet Mfg.
Adjustable Bed & Mattress Mfg.
Tile & Marble Stores
Karaoke Bars
Summer Camps
Paintball Fields
Fitness DVD Production
Reality TV Production
Live Performance Theaters
Hospitality Management Schools
Bed & Mattress Stores
Boutique Hotels
Air Gun & Airsoft Gun Mfg.
Shooting Ranges
Commercial Photo Libraries
Thrift Stores
Mobile Storage Services
Cosmetology & Beauty Schools
Auto Paint Customization Shops
Door Lock & Lockset Mfg.
Cell Phone Repair
The opportunities for business owners continue to grow in all sectors of the economy. Wise Business Plans remains committed to servicing the professionals that author these ventures, developing winning business plans that aid them in the achievement of their long-term business goals. When the time comes to realize success in any sector or industry, turn to the professionals at Wise Business Plans for all of your strategy development needs.
About Wise Business Plans
Wise Business Plans is a professional business plan writing company that creates custom business plans. The firm is committed to increasing the fundability and growth rate of businesses through strategic planning. To learn more, visit http://www.wisebusinessplans.com or call 1-800-496-1056 to schedule a consultation.