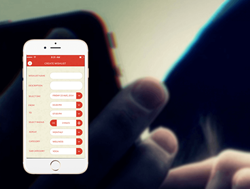 Where Wishes Come True - WishAlerts
New York, New York (PRWEB) December 17, 2015
WishAlerts is set to revolutionize mobile commerce by launching the first "interactive-commerce" app that takes social commerce to the next level. The WishAlerts app directly connects mobile shoppers (wish-makers) with nearby merchants (wish-grantors) giving complete control to both parties while cutting out the "middle-man". The results are great savings for both parties and more personalized relationships between mobile shoppers and their local business community.
Previously, shoppers had to search repeatedly through a myriad of apps and web sites for deals. Merchants were forced to use expensive coupon companies or group-deal type of sites that never directly matched users with merchants based upon their respective needs. And small to mid-sized businesses can't compete with the marketing budgets of larger national retailers that dominate the landscape. Contracts and excessive fees are just too burdensome for many local businesses. WishAlerts changes all that by connecting mobile shoppers and nearby merchants on the same interactive-platform.
Users simply enter their wishes for most any desired product or service. Wishes are then instantly routed to nearby merchants that match the wish-category and wish-criteria. Merchants then grant the wish by creating instant offers using easy to use templates. Users may then select the best offer and complete the transaction within the app in a matter of seconds. Merchants are only charged a small transaction fee if a deal is consummated. Otherwise, it's completely free.
Users are also able to follow their favorite local merchants and receive exclusive suggested offers that only WishAlerts users are privy to. Merchants have additional free marketing features including a built-in Customer Relationship Management system that allows merchants to easily create and manage all their promotions and social media needs conveniently within the app.
Founder and CEO - Shane Amyx, summed up his motivation for WishAlerts with this statement, "In a world of wishful thinking, why not create an app that helps people make wishes come true. We've put an end to having to do the same searches repeatedly and we cut out all the contracts and the middle-man providing great savings for our merchants that are then passed on to the consumer. It's like match-making but for local commerce. With WishAlerts, wishes really do come true", explained Amyx.
Global mobile shopping revenue is predicted to increase by 30% from 2015 to 2017 and exceed $75 billion in revenue by 2017. WishAlerts recognized a niche within mobile-shopping and is uniquely positioned to take advantage of this expected growth by launching the first interactive-commerce app.