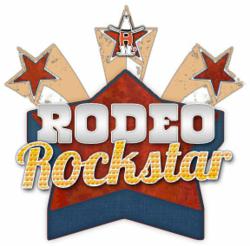 (PRWEB) February 23, 2012
The 2012 Rodeo Rockstar Competition is open to non-professional competitors who wish to showcase their musical talents. In addition to performing live at the Houston Livestock Show and Rodeo, all competitors making it to the preliminary round will receive a trophy and a Rodeo Rockstar gift bag. First, second and third place winners in each division will receive an additional cash prize.
Public voting on audition videos is now closed. The top 10 auditions in each division will advance to a Preliminary Round, with the top 5 moving into a Final Round. There are two divisions and competitors have been entered into a division based on age criteria; the junior division for competitors ages 6 to 15 and the youth division for competitors ages 16 to 21.
"Involving the public in a contest like The Rodeo Rockstar Competition is such a smart move for The Houston Livestock Show and Rodeo," says Mike Levinson, WizeHive CEO. "They are reducing the chance of missing a surprise hit, while building excitement for the event."
About WizeHive
WizeHive offers a cloud-based platform that automates an organization's forms, workflows and business processes. These tools have been used to automate contests with WizeHive's Online Contest Software; scholarships with WizeHive's Scholarship Management Software; sales processes and more.
About the Houston Livestock Show and Rodeo™
The Houston Livestock Show and Rodeo is dedicated to benefiting youth, supporting education, and facilitating better agricultural practices through exhibitions and presentation. Since 1932, the Houston Livestock Show and Rodeo has committed approximately $283 million to the youth of Texas. This Section 501(c)(3) charitable organization, supported by 26,000 volunteers, is the world's largest livestock show and richest regular-season rodeo. More than 350 entertainers from nearly all genres of music have perfomed at the Houston Livestock Show and Rodeo. For tickets and more information, visit rodeohouston.com.
###