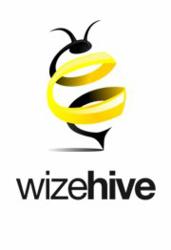 Philadelphia, PA (PRWEB) July 27, 2012
The World Business Forum is hosting a contest on WizeHive's popular Online Contest Manager; as part of their event strategy. Entrants upload videos describing their first job and what they learned from the experience.
The World Business Forum is a global meeting point for those who strive to create, grow and accomplish. The winner of the My First Job contest will receive a back-stage pass to the World Business Forum 2012, as well as admission, hotel and roundtrip economy airfare to the event from the continental United States.
"We love seeing contests like the My First Job video contest for two reasons," says WizeHive CEO Mike Levinson. "First, they are giving away a great prize. Second, each entry is helping the World Business Forum build a library of great content for future marketing efforts."
Running a video contest usually high quality engagement from entrants, but fewer entries, due to a barrier to entry that is steeper than a text-only contest. By offering a prize that is meaningful to potential forum attendees, the World Business Forum is setting the My First Job contest up for more entries and ultimately, a successful contest. To ensure entrants know what is expected from them, the World Business Forum has uploaded video clips from some of the business luminaries speaking at the forum.
About WizeHive
WizeHive offers a cloud-based platform that automates an organization's forms, workflows and business processes. These tools have been used to automate contests with WizeHive's Online Contest Software; scholarships with WizeHive's Scholarship Management Software; sales processes and more.