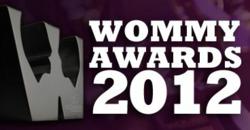 Philadelphia, PA (PRWEB) May 16, 2012
The WOMMY Awards celebrates word of mouth marketing in its broadest sense. Since 2006, WOMMA has acknowledged people, agencies and brands behind the most remarkable word of mouth marketing campaigns. This year, they are using WizeHive's Contest Management Software for the intake of all award entries.
What people, agencies and brands are behind the most remarkable word of mouth marketing campaigns? The WOMMY Awards aims to highlight them all with seven categories, including an introduction award, a measurement award and a charitable award. Winners will be announced during the WOMMY Awards luncheon at the WOMMA Summit 2012 in Las Vegas.
"We're excited to work with an organization that helps move the industry forward so much," says WizeHive CEO Mike Levinson. "WizeHive's contest management software is used by marketing organizations for a number of reasons, including word of mouth. We love that it is now being used to help award the best campaigns in the industry."
The WOMMY Awards have been held annually since 2009 and are known as "The Oscars of Word of Mouth Marketing." The 2012 WOMMY Chairs are Laura Levitan and David Yarus from Mr Youth.
About WizeHive
WizeHive offers a cloud-based platform that automates an organization's forms, workflows and business processes. These tools have been used to automate contests with WizeHive's Online Contest Software; scholarships with Scholarship Management Software; sales processes and more.