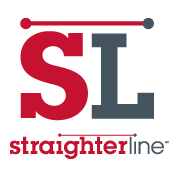 In partnership with StraighterLine, students have a low-cost, low-risk pathway to earn transfer credit at Wisconsin Lutheran College.
BALTIMORE, MD (PRWEB) June 27, 2013
StraighterLine (StraighterLine.com) announced today that Wisconsin Lutheran College (WLCdegrees.com) has joined their rapidly expanding network of partner colleges, which now includes many of the leading faith based and adult-focused institutions of higher learning. Now WLC will accept credits earned from StraighterLine's entry-level online courses in the areas of business, English, humanities, mathematics, science, and languages.
Wisconsin Lutheran College understands that the needs of an adult learner are not the same as those of the traditional undergraduate college student. In addition, adult learners have benefited from years of life experience and are seeking an education that will be relevant and of value. WLC's affordable accelerated degree completion program allows students to convert their prior learning into college credit, and complete their degrees in as little as two years. And as one of the top Christian colleges in the nation, Wisconsin Lutheran is committed to developing strong leaders of character who are skilled communicators and compassionate collaborators.
Wisconsin Lutheran College and StraighterLine make ideal partners because they are both focused on the unique educational needs of adult students, especially flexible scheduling. This partnership offers working adults the opportunity to get a quality education online, conveniently, at a substantially lower cost than most traditional degree programs. Students can take freshman and introductory-level classes through StraighterLine and save thousands of dollars on the cost of their college degree. With StraighterLine's affordable subscription pricing plan, students can save up to 90% on their first year of college and can move through the material as quickly or slowly as they like.
"In partnership with StraighterLine, students have a low-cost, low-risk pathway to earn transfer credit at Wisconsin Lutheran College," says Burck Smith, CEO of StraighterLine.
"Wisconsin Lutheran College's articulation with StraighterLine is an important win for adult students enrolling in the college's accelerated degree completion program," states James Brandt, Vice President of Adult & Graduate Studies at Wisconsin Lutheran College. "Our partnership allows students to acquire transferable credit for courses we currently do not offer in an evening or accelerated format, increasing the speed at which they are able to meet graduation requirements."
About Wisconsin Lutheran College
Wisconsin Lutheran College, a Christian college located in Milwaukee, WI, was established in 1973. The college, ranked among the best liberal arts colleges in the nation by U.S. News & World Report, offers 36 undergraduate majors and five pre-professional programs. A record 1,090 students enrolled in the 2012-2013 academic year.
In addition to traditional undergraduate programs, a Master of Arts in Education and adult degree completion programs are available both on campus and online. Students enrolled in the adult accelerated degree completion program have the opportunity to complete their bachelor's degree in Business Management and Leadership in as few as twenty months, taking classes online or just one night a week at the college's Milwaukee campus. The affordable program is designed to develop strong leaders of character desiring to take steps toward advancing their career.
About StraighterLine
StraighterLine has been recognized as a revolutionizing force in education by major news organizations and the U.S. Chamber of Commerce for offering students online courses that earn real college credit for just $99 a month. Inside Higher Ed recognized StraighterLine for offering the "...lowest-cost set of credit-bearing courses on the Internet." And Fast Company named StraighterLine one of the "10 Most Innovative Companies in Education."
In order to facilitate the award of credit, StraighterLine has forged partnerships with leading accredited online colleges and universities. A student ultimately earns a degree from those institutions but realizes tremendous savings and convenience by starting with StraighterLine.
StraighterLine's courses are evaluated and recommended by the American Council on Education's College Credit Recommendation Service (ACE CREDIT), which includes over 1,800 participating colleges and universities. In addition to the institutions with which StraighterLine has a direct relationship, more than 350 other schools are reported to have accepted StraighterLine coursework for transfer credit.
Currently, StraighterLine offers entry-level college courses online in the Sciences, Humanities, English, Math, Business and Language. Many StraighterLine courses are now offered in both self-paced and professor-led formats. Recently, AHIMA approved continuing education credits for two StraighterLine science courses specifically for ICD10 certification programs. 5 StraighterLine courses have been approved by The College Board to be listed as AP courses. As a pioneer in the movement to revolutionize college for America, StraighterLine also offers alternatives to college courses including Prior Learning Assessments and credit-by-examinations that let students earn college credit for knowledge and life experiences they already possess.
For information, visit StraighterLine.com or call 1-877-str8erline (1-877-787-8375).
###