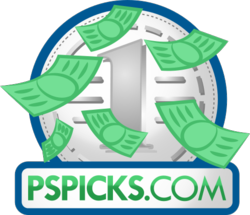 The only time I have ever made money trading stocks was off a PSPicks Alert. - Timmy
Huntington Beach, CA (PRWEB) August 12, 2012
http://www.PSPicks.com provides its subscribers with a free newsletter that reports up to minute information and exclusive charts on cheap under-valued, hidden, and undiscovered stocks in the United States with the potential of fast gains. Investors can track and learn about new companies as well as develop their own strategies. 5 Hot Stocks in the retail sector are reporting earnings next week Wal-Mart Stores Inc., The Home Depot Inc., PetSmart Inc., Michael Kors, and GameStop Corp. The results of these Companies will tell a lot about the state of the US economy.
Start making 1000% Gains trading stocks, join the newsletter at http://www.PSPicks.com
When retailers report their earnings economists all around start to watch closely. Major retailers provide key factors that can help shed light on the current state of the economy, and consumer confidence. PSPicks.com is watching closely and will be reporting on the results of the upcoming retail earnings reports. Several companies on the calendar for next week worth mentioning are as follows
1) The Home Depot Inc. reports on Tuesday August 13th with an EPS Estimate of $0.97
Home Depot earnings actually provide information related to housing, and consumer confidence related to housing. When people are intending to stay in their homes for a period of time they usually will upgrade.
2) Michael Kors Holdings Ltd. reports on Tuesday August 13th with an EPS Estimate of $ 0.20
Michael Kors ranked No. 7 on the IBD 50 list is expected to report first-quarter earnings on Tuesday. Kors sells high-end clothing and accessories designed by the fashion designer and "Project Runway" judge of the same name. It debuted late last year and is considered one of the more successful IPO's of the past year. The Michael Kors earnings report will provide information about how high end retail is faring.
Don't fight the 1%, Join them now by signing up for the newsletter at http://www.PSPicks.com
3) Wal-Mart Stores Inc. reports on Thursday August 16th with an EPS Estimate of $1.17
Wal-Mart is king. All investors will be watching them on Thursday before the open as they will make or break the trading session. The leading retailer is expected to possibly beat the earnings due to recent consumer confidence reports and the fact that they thrive when the US consumer is nervous about the economy. It will be interesting to note if Wal-Mart discusses online retail competitor Amazon, since the online giant has recently said they will be doing same day delivery.
4) PetSmart Inc. reports on Wednesday August 14th with an EPS Estimate of $0.65
In June PetSmart announced an increase in its quarterly dividend and a $525 million share buyback program. They made the list because investors may be in store for another treat.
5) GameStop Corp reports Thursday August 16th with an EPS Estimate of $0.15
GameStop has been crushed since its last earnings update. If the Company can somehow pull a rabbit out of the hat next week the stock could bounce back fast. PSPicks is interested in GameStop since it can provide information related to the US Youth Demographic and US Parents spending habits.
PSPicks.com provides its subscribers with accurate useful information that can be used to profit from the stock market.
Other Companies reporting this week worth mentioning were Dollar Tree Inc., Ross Stores Inc., ARES Commercial Real Estate Corp., and Penson Worldwide Inc.
Disclosure: PSPicks is not a registered investment advisor and nothing contained in any materials should be construed as a recommendation to buy or sell securities. Investors should always conduct their own due diligence with any potential investment. This press release may contain several forward-looking statements. Please read our report and visit our website for complete risks and disclosures.